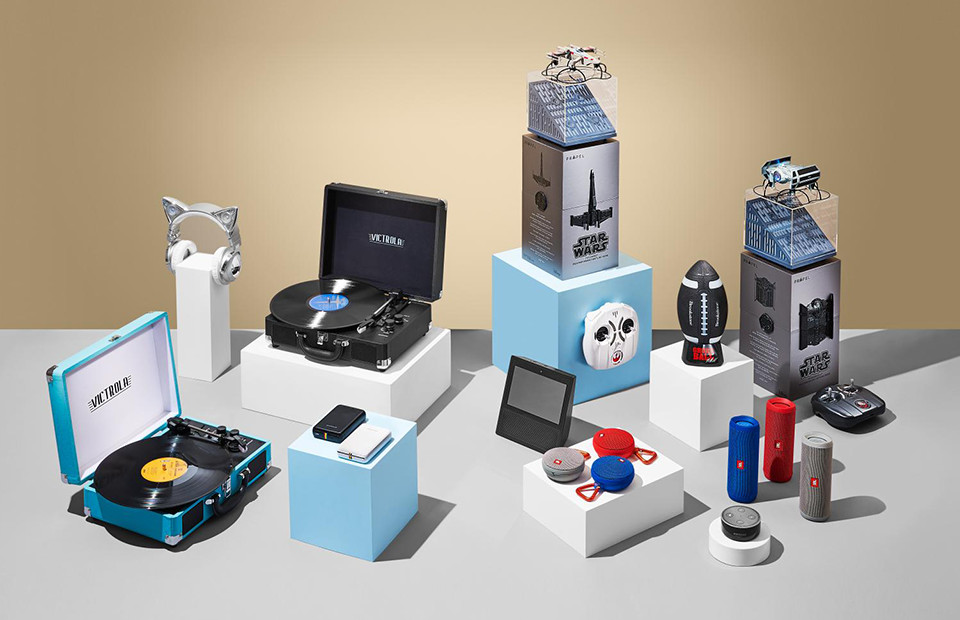 ELECTRONICS AND TECH GADGETS GUIDE
Let's talk tech! Every time you blink it seems like a new gadget pops up on the tech scene. Drones, virtual
reality headsets, wearable technology—that's why we've put together this handy, easy-to-use guide filled with ideas,
tips and tricks to help you decipher the tech talk and make the best decision.
We've got the scoop on the hottest electronics, latest headphones, the best cameras for beginners,
top-notch toys and much more. Plus, learn how to introduce smart home products into your space,
and how to get the best use of them.
Shop Now
FIND YOUR TYPE: HEADPHONES, SPEAKERS, CAMERAS & TOYS-OH, YES!
Want to buy a new gadget, but aren't sure where to start? We've got tips for shoppers interested in the best options
for beginners, as well as picks chosen for the way you like to jam, plus tech toys that will thrill kids and adults!
EMBRACE THE LEARNING CURVE: THE NEWEST GADGETS ALL IN ONE PLACE!
Everyone loves the new stuff! We're here to break down the science behind the tech, tell you
what's so cool about these innovations, plus give you the brands to watch.
INSTRUCTIONS INCLUDED
PROTECT YOUR INVESTMENTS & SMARTEN UP YOUR HOME
Let's get smarter. From protecting your gadgets to discovering the latest smart home products,
we've got tips on how to do it all.