BACKPACK STYLES: THE ULTIMATE HANDS-FREE CARRYALL
Take a load off—we're here to help with everything you need to know about backpacks! First tip? The fit of your backpack is based on your torso length and not your height. Now figure out what type of bag you need and what you'll be using it for. Are you heading to school or hitting the trails? Do you need special compartments or a particular capacity? Consider how long you'll be traveling and how much weight you can (or want) to carry. Learn about our top backpack styles below, from bags with all the bells and whistles to something simple for when you're on the go.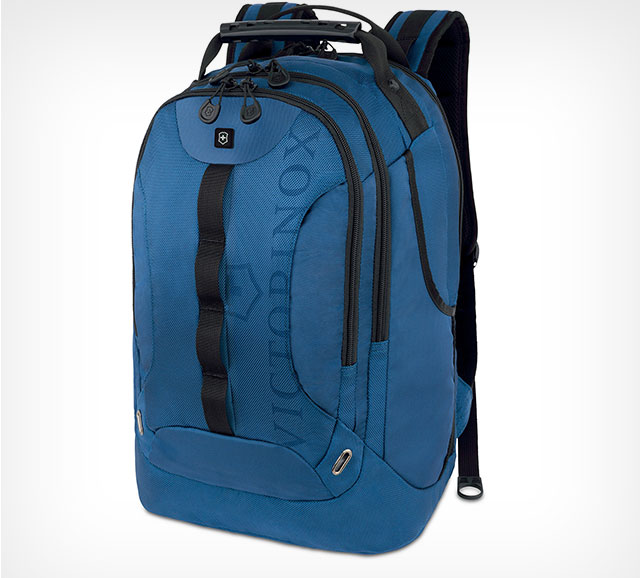 HIKING BACKPACKS
Whether you're doing a day trip or camping out over night, you'll need a backpack that can carry heavier loads and withstand the elements, and is also comfortable to wear for long periods of time. Look for daypacks for all your hiking essentials: water, sunblock, snacks, bug spray and more. For longer trails or an extended trip, check out overnight packs with a framed design to help with stability, padded straps to help ease the weight on your shoulders and a large capacity to hold all your gear.
SNOW OR SKI BACKPACKS
Get in on the action with backpacks made for intense sports. These unique packs allow you to move freely as you glide down the slopes. They also usually feature bright colors or have reflective attachments so they're easier to spot in a blanket of white.
BIKING PACKPACKS
Are you a cycling commuter? A backpack is your best friend. Look for bike packs that stay on comfortably without interfering with your riding, have a roll-top closure and are made with water-resistant or waterproof materials.
BUSINESS OR WORK BACKPACKS
Take along all your workweek essentials in a handy backpack. Look for rectangle or square shapes to fit documents, and even a laptop! Backpack bonus? One with lots of internal pockets and slots for easy organization for things like chargers, water bottles, lunch and more.
SCHOOL BACKPACKS
Lead the pack with awesome school backpacks perfect for notebooks and textbooks. Head to class with a stylish backpack featuring whimsical prints or sleek leather accents. Got too much to carry on your back? Consider rolling backpacks to help ease the weight.
FASHION BACKPACKS
Carry the latest trends with you! Take on all the of-the-moment fashion backpack designs including mini backpacks, casual rucksacks, edgy leather accents, trendsetting prints, fun patterns and more.
TRADITIONAL BACKPACKS
All the function you need within a minimal design—the perfect balance between function and fashion. Check out traditional packs that work for everything from trekking through trails to hitting the halls and beyond.
You Might Also Like