THE TOP HANDBAGS YOU SHOULD OWN
You can never have too many bags! We've put together the ultimate list of handbags—plus a couple of accessories—every woman should have in her wardrobe.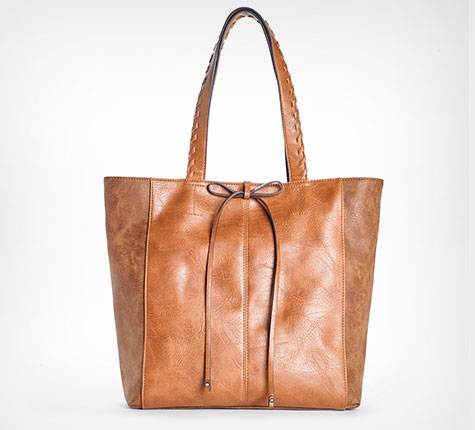 THE TOTE
Totes amaze! Bring structure into your life with a roomy tote bag. Big enough to literally "carry all," the tote is perfect to wear to work and take you into the weekend. Check out lined totes with inside pockets for easy organization, or go with an unlined version for a more casual look. Also check out reversible totes that offer the same carry-all advantage plus style versatility.
THE CROSSBODY BAG
Not too big, not too small. Defined by a long strap that can be worn across the body, crossbody bags are just the right size for holding on-the-go essentials while keeping hands free for managing daily errands with ease.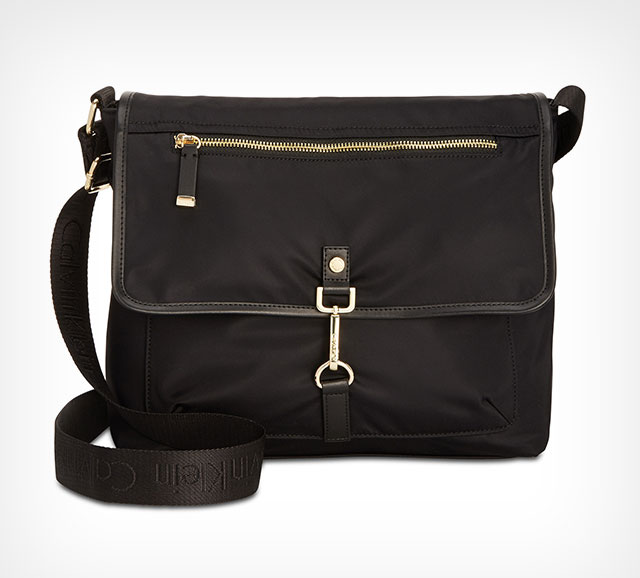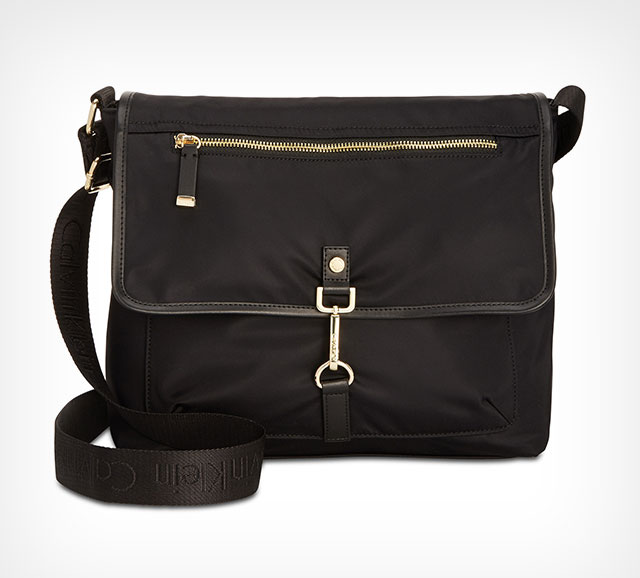 THE MESSENGER OR LAPTOP BAG
Larger than a crossbody, a messenger bag or laptop bag is another hands-free option that's great for workweek commutes, especially for those who need to have their electronic devices within reach at all times.
THE SATCHEL
Spacious yet structured, a satchel means business. A wide interior, top handles and a shoulder strap offer an easy transition from desk to dinner. It's a great go-to for your wear-to-work rotation.
THE HOBO BAG
Slouchy and supple or structured and sophisticated, enjoy the effortless vibes of the timeless hobo bag. Choose a rich leather design for chic workweek style or go the modern route with mixed-media details.
THE CLUTCH
Need the perfect accessory to go with your special-occasion look? Keep it light for a wedding, girls' night out, bridal shower, bachelorette party or prom and stow just what you need in a cute clutch bag.
THE MINI BAG
Big style definitely comes in small packages! Tuck a mini bag under your arm for undeniable charm. Miniature versions of totes and satchels give you the shape you love in an on-the-go size.
THE BUCKET BAG
Pull together any outfit with a chic bucket bag. The drawstring closure gives an effortless vibe while gleaming hardware punctuates the purse.
THE SHOULDER BAG
An everyday bag worth investing in. Stash your essentials in a lightweight shoulder bag that can sit in the crook of your arm or be slung over your shoulder. A larger size offers added utility while a smaller silhouette is perfect for packing light.
THE BACKPACK
Pack up all your cares and go! The new carryall works beyond the classroom and keeps you hands-free. Grab a modern backpack in sleek leather or cool printed canvas for a day-to-night adventure.
THE DUFFEL OR WEEKENDER
Get set to travel in style! Whether you're in need of a chic carry-on or headed for a weekend trip, the duffel bag or weekender bag is your new best friend—and also the perfect companion to your luggage or suitcases. Have fun with patterns or keep it simple with neutrals.
THE WALLET OR WRISTLET
Skip digging around in your purse for that rogue receipt or change to feed the meter. A wallet or wristlet keeps your cash, cards and receipts within easy reach, while a phone wallet even has a convenient pocket for your device. A wristlet also makes a great mini makeup bag or cosmetic bag in a pinch.
THE SADDLE BAG
It's the bag you've come to know and want. Known for its signature top flat, curved bottom and long strap, the saddle bag is an "it" style that's become a timeless classic. Wear it crossbody for hands-free ease or slung effortlessly on one shoulder.
THE GYM BAG
Exercise your options! Count on the gym bag for its lightweight construction and versatile style to take you from working out to hanging out. Check out durable designs with features like water-resistant materials and zip-up compartments for stowing exercise essentials.
THE FANNY PACK
A throwback bag that's back in business. The fanny pack or belt bag keeps your things within reach and right at your fingertips—especially handy for outdoor activities or music festivals.
THE DIAPER BAG
A must for mamas or moms-to-be: the diaper bag or baby bag. You'll need one with endless compartments and pockets for diapers, a changing pad, wipes, bottles, extra clothes, snacks and much more—plus it definitely needs to be stylish, too!
THE BEACH BAG
Beach bound? Head to the shore with all of your fun-in-the-sun gear! The beach bag is a must, especially for taking along sunscreen, towels, snacks, a change of clothes and more. Grab a large carryall like a straw tote, canvas tote or nylon tote, and you're ready to go!
TRAVEL ACCESSORIES
We're all about jet-set-chic style—and that means having all the right travel accessories to go with your luggage. Personalize your on-the-go gear with a cute passport case, eye-catching luggage tags and a monogrammed cosmetic case.
FINISHING TOUCHES & ACCESSORIES
Get your hands on cool tech accessories like headphones and wireless speakers for your smartphone. These portable essentials mean you can always take your favorite jams with you on the go.
You Might Also Like