WHY BLEND?
We could all use a little more help in the kitchen and that's where our lineup of the best blenders work wonders.
Chill out with tasty homemade smoothies & frozen drinks. Refresh your routine with a powerful blender that takes on fruits and veggies of all sizes and provides different settings for the perfect consistency and texture.
Keep your cool with frozen drinks made easy—use one with an ice crush setting to quickly prep party-sized servings.
Make mealtime even easier. From pureeing to emulsifying, blenders bring a whole new skill set to your kitchen and can play a part in every meal from breakfast to dinner, even dessert.
Powerful motors and smart designs prep fast and help cut down on the time you spend laboring in the kitchen. Plus, they easily prep nuts and other tough ingredients in a snap.
Do even more in the kitchen. Cut down on the number of gadgets and tools you use while prepping—you'll be amazed by how much you can do with just a blender.
With a wide variety of settings and attachments, your blender is always at the ready when you're trying out new recipes.
CHOOSE THE RIGHT BLENDER
Before you buy, think about how you work, what you eat and what you want to blend.
What's on the menu? Think about your favorite meals.
If you prep a lot of hearty vegetables or tough nuts, look for a blender with a variety of chopping and dicing settings, plus a powerful motor.
If smoothies, cocktails and soup are your specialties, choose the best blenders for smoothies that offer precision pureeing and powerful ice crushing. Be on the lookout for a juicer attachment as well.
If you're a foodie with too many favorites, look for a blender with attachments and accessories to take on all types of recipes.
Prep by numbers
How much food do you usually prepare? A large-capacity blender is ideal for entertaining and hosting, while a more compact design, like a hand blender, provides efficient power for smaller servings. Easy-to-read measurement markings on the container are a plus, too.
A matter of size
Think smart and think first about where you'll store your blender. Choose a compact design or a hand blender if space is an issue, or go for the full-size design if you have cabinet or countertop space.
Need for speed
Be mindful of the number of settings on the blender and make sure it has the basics for what you make the most.
Take the pulse
The popular pulse setting provides bursts of power for hands-on precision, which may come in handy when pureeing.
Have an edge
Check the blade construction. For prepping a lot of tough ingredients, like ice and nuts, look for an ultra-durable stainless steel blade.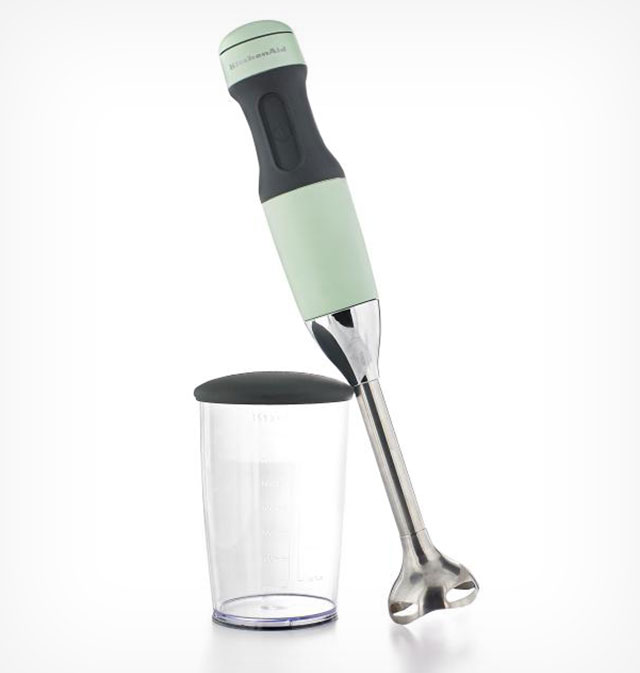 Hand Blenders
Sometimes known as immersion blenders or stick blenders, these go-to tools put power right in the palm of your hand.
• The long design fits right into pots and casseroles, so you can prep all in one place.
• These compact blenders are easy to store and quick to grab mid-prep.
• Choose a cordless or electric design based on the needs of your space.
• Most of our best immersion blenders include a range of attachments for a range of recipes.
Single-Serve Blenders
Easy to keep out or store away, single-serve blenders are compact tools perfect for quick prep of small servings.
• Ideal for apartment and dorm living.
• Enjoy the power of a full-sized blender in a much smaller design.
• Attachments and accessories offer versatility that is perfect for personal-sized creations.
• A great companion for smoothie lovers.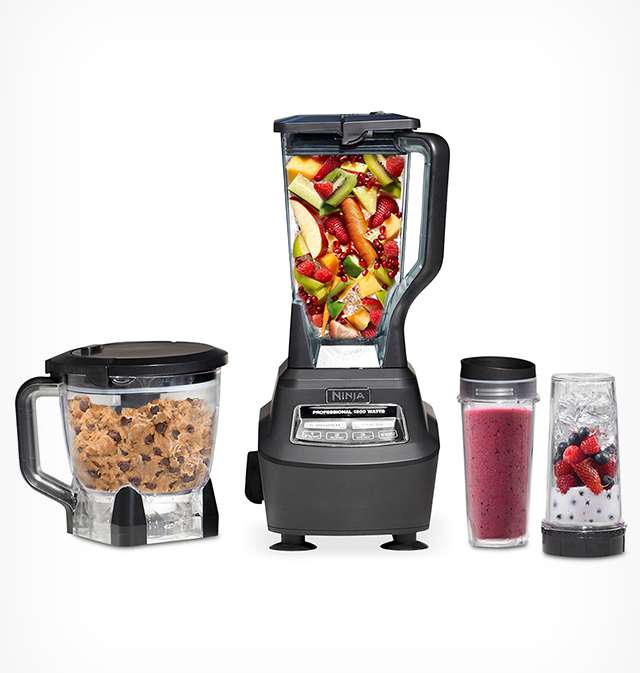 Full-Size Blenders
A countertop staple, full-size blenders come in all shapes and sizes to do even more in your kitchen.
• Different designs have different possibilities, so find the one that works with your needs and wants. Pay close attention to speeds, motors, construction and settings.
• Containers come in all shapes and sizes and are made of all different materials. Consider what maximum capacity you want and what durability you need.
Specialty Blenders
With more power and more professional performance, gourmet and specialty blenders offer endless possibilities.
• Do even more all in one place—from chopping to blending to pureeing to making soup to grinding and more, these all-in-one designs step up what one machine can do.
• Built solid, strong and durable for a long-lasting promise of professional precision.
• Self-cleaning technology takes the hassle out of after-meal chores.
• Smart advancements make sure no ingredient gets left behind and your blends are even more thoroughly mixed.