Top 5 Maternity Gifts
Her holiday wish list: precious styles that bring bundles of joy.
1. Graphic Tops
Clever statement tops give new meaning to baby talk.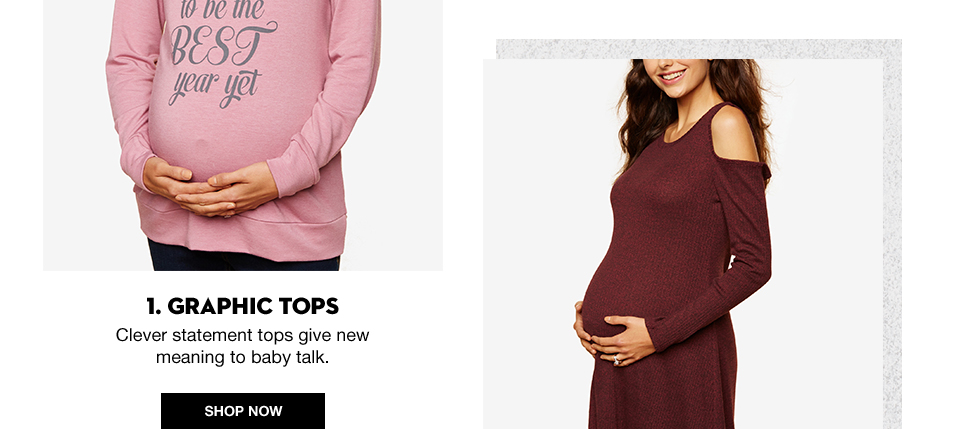 2. Holiday Dresses
Flattering and festive looks let her greet the season in style.
3. Cozy Sweaters
Gift her with cold-weather essentials fit for two.
4. Comfy Leggings
Stretchy styles are a staple she'll want to wear every day.
5. Perfect Pajamas
Cozy PJs (and a good night's sleep) are a dream come true.