{"gridOrders": {"product-grid-all":{"productsDisplayNum":[18,16,14]},"product-grid-1a":{"horizontal":true,"productsDisplayNum":[10,8,6],"headline-unit":{"desktop":[0],"tablet":[0],"mobile":[0]},"editorial-medium":{"desktop":[41],"tablet":[21],"mobile":[4]},"editorial-small":{"desktop":[51],"tablet":[31],"mobile":[21]}},"product-grid-1b":{"productsDisplayNum":[10,8,6],"headline-unit":{"desktop":[21],"tablet":[11],"mobile":[0]},"editorial-medium":{"desktop":[22],"tablet":[12],"mobile":[4]},"editorial-small":{"desktop":[41],"tablet":[41],"mobile":[21]}},"product-grid-2a":{"productsDisplayNum":[8,6,8],"headline-unit":{"desktop":[21],"tablet":[11],"mobile":[0]},"editorial-medium":{"desktop":[0,22],"tablet":[0,21],"mobile":[1,21]}},"product-grid-2b":{"productsDisplayNum":[8,6,8],"headline-unit":{"desktop":[23],"tablet":[12],"mobile":[0]},"editorial-medium":{"desktop":[22,21],"tablet":[13,11],"mobile":[21,1]}},"product-grid-3a":{"productsDisplayNum":[8,6,6],"headline-unit":{"desktop":[0],"tablet":[0],"mobile":[0]},"editorial-wide":{"desktop":[1],"tablet":[12],"mobile":[1]},"editorial-small":{"desktop":[11,21],"tablet":[13,21],"mobile":[11,21]}},"product-grid-3b":{"productsDisplayNum":[8,6,6],"headline-unit":{"desktop":[1],"tablet":[11],"mobile":[0]},"editorial-wide":{"desktop":[0],"tablet":[12],"mobile":[1]},"editorial-small":{"desktop":[11,41],"tablet":[21,22],"mobile":[11,21]}},"product-grid-4a":{"horizontal":true,"productsDisplayNum":[10,8,6],"headline-unit":{"desktop":[0],"tablet":[0],"mobile":[0]},"editorial-small":{"desktop":[11,21,51],"tablet":[21,22,41],"mobile":[4,11,21]}},"product-grid-4b":{"horizontal":true,"productsDisplayNum":[10,8,6],"headline-unit":{"desktop":[11],"tablet":[11],"mobile":[0]},"editorial-small":{"desktop":[0,21,31],"tablet":[12,31,32],"mobile":[4,11,21]}},"product-grid-5a":{"productsDisplayNum":[6,4,6],"headline-unit-tall":{"desktop":[0],"tablet":[0],"mobile":[0]},"editorial-large":{"desktop":[1],"tablet":[21],"mobile":[1]}},"product-grid-5b":{"productsDisplayNum":[6,4,6],"headline-unit-tall":{"desktop":[1],"tablet":[11],"mobile":[0]},"editorial-large":{"desktop":[0],"tablet":[22],"mobile":[1]}},"product-grid-6a":{"horizontal":true,"productsDisplayNum":[8,6,8],"headline-unit":{"desktop":[0],"tablet":[0],"mobile":[0]},"editorial-medium":{"desktop":[21,11],"tablet":[22,21],"mobile":[1,21]}},"product-grid-6b":{"productsDisplayNum":[8,6,8],"headline-unit":{"desktop":[4],"tablet":[11],"mobile":[0]},"editorial-medium":{"desktop":[0,5],"tablet":[13,22],"mobile":[1,21]}},"product-grid-7a":{"productsDisplayNum":[4,2,4],"headline-unit":{"desktop":[0],"tablet":[0],"mobile":[0]},"editorial-tall":{"desktop":[1],"tablet":[11],"mobile":[1]}},"product-grid-7b":{"productsDisplayNum":[4,2,4],"headline-unit":{"desktop":[1],"tablet":[11],"mobile":[0]},"editorial-tall":{"desktop":[0],"tablet":[12],"mobile":[1]}},"product-grid-8a":{"horizontal":true,"productsDisplayNum":[8,6,8],"copy-unit":{"desktop":[0],"tablet":[0],"mobile":[0]},"editorial-large":{"desktop":[0],"tablet":[0],"mobile":[0]},"editorial-wide":{"desktop":[0],"tablet":[0],"mobile":[0]},"editorial-tall":{"desktop":[0],"tablet":[0],"mobile":[0]},"editorial-video":{"desktop":[0],"tablet":[0],"mobile":[0]},"headline-unit":{"desktop":[0],"tablet":[0],"mobile":[0]},"editorial-small":{"desktop":[1,11],"tablet":[1,2],"mobile":[1,11]},"editorial-medium":{"desktop":[21],"tablet":[21],"mobile":[21]}},"product-grid-8b":{"horizontal":true,"productsDisplayNum":[8,6,8],"headline-unit":{"desktop":[12],"tablet":[1],"mobile":[0]},"editorial-small":{"desktop":[11,20],"tablet":[0,11],"mobile":[1,11]},"editorial-medium":{"desktop":[13],"tablet":[12],"mobile":[21]}},"product-grid-9a":{"productsDisplayNum":[8,6,8],"headline-unit":{"desktop":[1],"tablet":[1],"mobile":[0]},"editorial-medium":{"desktop":[0,11],"tablet":[0,2],"mobile":[1,21]}},"product-grid-9b":{"productsDisplayNum":[8,6,8],"headline-unit":{"desktop":[11],"tablet":[0],"mobile":[0]},"editorial-medium":{"desktop":[21,12],"tablet":[2,1],"mobile":[21,1]}},"product-grid-10a":{"productsDisplayNum":[6,4,6],"headline-unit":{"desktop":[0],"tablet":[0],"mobile":[0]},"copy-unit":{"desktop":[32],"tablet":[12],"mobile":[11]},"editorial-medium":{"desktop":[21,31],"tablet":[11,13],"mobile":[1,12]}},"product-grid-10b":{"productsDisplayNum":[6,4,6],"headline-unit":{"desktop":[21],"tablet":[11],"mobile":[0]},"copy-unit":{"desktop":[32],"tablet":[12],"mobile":[11]},"editorial-medium":{"desktop":[22,31],"tablet":[14,13],"mobile":[1,12]}},"product-grid-11":{"productsDisplayNum":[6,4,6],"editorial-video":{"desktop":[0],"tablet":[0],"mobile":[0]}},"product-grid-additional-1a":{"horizontal":true,"productsDisplayNum":[12,10,6],"headline-unit":{"desktop":[0],"tablet":[0],"mobile":[0]},"editorial-small":{"desktop":[41,51],"tablet":[21,22],"mobile":[1,11]}},"product-grid-additional-1b":{"horizontal":true,"productsDisplayNum":[12,10,6],"headline-unit":{"desktop":[21],"tablet":[11],"mobile":[0]},"editorial-small":{"desktop":[22,51],"tablet":[12,31],"mobile":[1,11]}},"product-grid-additional-2a":{"productsDisplayNum":[12,10,6],"headline-unit":{"desktop":[11],"tablet":[11],"mobile":[0]},"editorial-medium":{"desktop":[21],"tablet":[12],"mobile":[1]}},"product-grid-editcustom":{"horizontal":true,"productsDisplayNum":[8,6,8],"copy-unit":{"desktop":[0],"tablet":[0],"mobile":[0]},"editorial-large":{"desktop":[0],"tablet":[0],"mobile":[0]},"editorial-wide":{"desktop":[0],"tablet":[0],"mobile":[0]},"editorial-tall":{"desktop":[0],"tablet":[0],"mobile":[0]},"editorial-video":{"desktop":[0],"tablet":[0],"mobile":[0]},"headline-unit":{"desktop":[0],"tablet":[0],"mobile":[0]},"editorial-small":{"desktop":[1,11],"tablet":[1,2],"mobile":[1,11]},"editorial-medium":{"desktop":[21],"tablet":[21],"mobile":[21]}}} }
RE: YOU
Wear exactly what you want, wherever you want—our Fashion Office faves have you covered.

RE: YOU
Wear exactly what
you want, wherever
you want—our
Fashion Office faves
have you covered.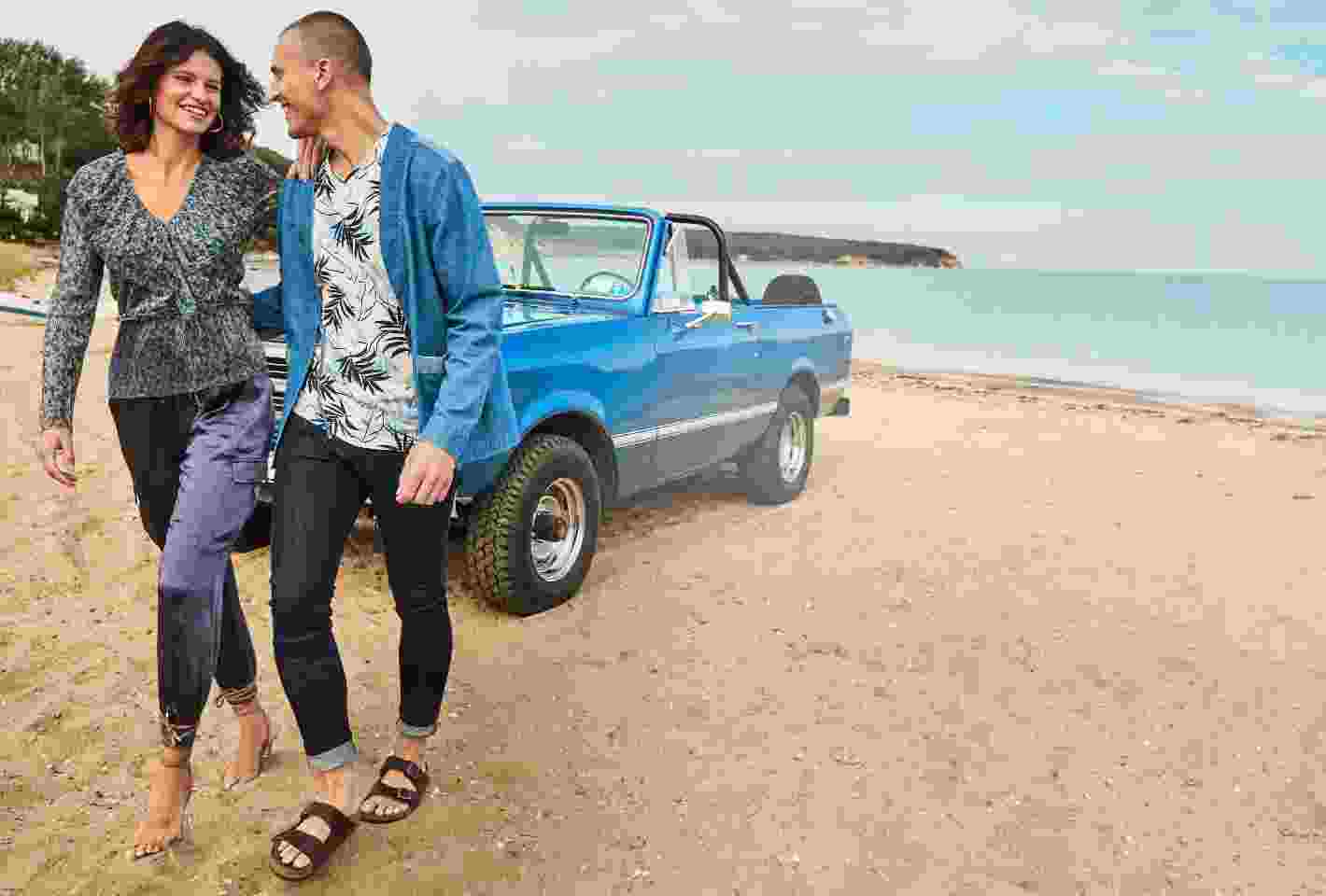 RE: FOCUS
In moments of overthinking everything, shades of blue & easy faves are a welcome no-brainer.
RE: CENTER
Prints that pop, logos you love & gear that motivates you to find zen in every workout.
RE: MIX
Universally flattering & totally mood-boosting,
a bold lip is the pop of color your end-of-winter, wishing-it's-spring wardrobe needs.