Cartier
Pasha de Eau de Toilette Spray, 3.3 oz.
Web ID: 526475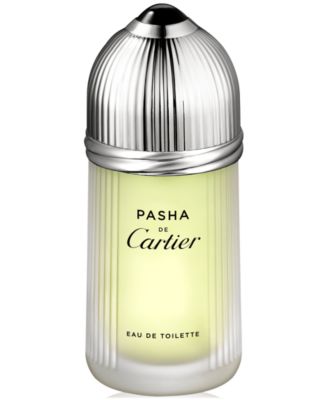 Part of a Collection
This item is part of the Pasha de Fragrance Collection
product details
Cartier Pasha is a fresh and classical scent for men with a passion for beautiful things. To indulge in Pasha de Cartier is to choose a masculine perfume that shares the serenity of elegance and an irresistible virility. Pasha boasts an aromatic freshness encased in a bottle inspired by the famous Cartier pen with a metal cap circled by the three Cartier rings. Fragrance notes include: Mint, Mandarin, Thyme, Lavender, Golden Allysum, Rose wood, Coriander, Oak Moss, Sandal Wood, Labdanum, Patchouli. Experience Cartier Pasha with this 3.3 oz Eau de Toilette.
Fragrance Notes: Fougère accord, lavender, patchouli.
Made in France.