Where To W
a

tch

The Fireworks display will be launched from barges along the East River in Manhattan.

Elevated public viewing areas along the FDR Drive are depicted on the map below.

Click

Tap

a viewing area icon for directions.
Location information

As crowds build, some of these locations will be closed & spectators will be redirected to additional open access points along the FDR Drive. Access points, viewing locations & transportation are subject to change.

The following areas are not suggested for viewing:
Battery Park, Battery Park City, South Street Seaport, Brooklyn Bridge Park, Brooklyn Heights Promenade, Grand Ferry Park, Hunter's Point South Waterfront Park & Roosevelt Island.
For boater viewing restrictions,
call Macy's Marine Hotline at
(212) 494-5243.
Emergency
medical services
Please note:
Emergency Medical Service units will be deployed throughout all public viewing areas designated by the city & NYPD.
Getting there
Call the MTA at 511 for automated travel information 24/7. Agents are also available in stations 6am–10pm daily. Visit www.mta.info to plan your trip with TripPlanner.

NYC transit
Subway service will be increased before & after our Fireworks display.

Bus service
Transportation near the Fireworks will be rerouted, with extra trips available after our event.

Public parking
Spots will not be available near access points.
General Directions
Some public viewing areas have limited capacity & the NYPD may redirect you accordingly.
The following suggested viewing locations are at alternate areas where the Fireworks can be watched.
Midtown Manhattan
To Grand Central - 42 Street. Walk East towards the river.
To Times Square - 42 Street. Transfer to the S to Grand Central. Walk East towards the river.
To 34 Street - Penn Station. Transfer to the A C E to Times Square. Take the S at Times Square to Grand Central. Walk East towards the river.
Frequently
asked
questions
Where can I watch Macy's 4th Of July Fireworks?
On July 4th, Macy's Fireworks may be viewed from the comforts of home & any area with an unobstructed view of the sky above the East River in Midtown.

Public viewing locations will be set up & managed by the NYPD. Viewing will be available for spectators on elevated portions of the FDR Drive in Manhattan with entry points at East 23rd, East 34th & East 42nd Streets.

ADA/Special Needs public viewing will be accessible at East 34th Street.

Fireworks will not be visible from the following areas & are not suggested for public viewing:
Battery Park
Battery Park City
South Street Seaport
Brooklyn Bridge Park
Brooklyn Heights Promenade
Grand Ferry Park
Hunter's Point South Waterfront Park
Roosevelt Island
How do I get tickets to see Macy's 4th Of July Fireworks?
Macy's Fireworks is a free public event. Tickets are not for sale. Macy's works closely with local agencies to provide more than two miles of public viewing space that gives spectators a front-row view. These locations, entry points & security details are available in our "Where to Watch" section.

Please note: If you are interested in purchasing tickets to any venue (i.e., restaurant, bar, etc.) along the viewing path that may be advertising such access, that is up to your discretion. Macy's is not aware of & does not approve, endorse or participate in these events/activities. In general, Macy's does not sell tickets to any V.I.P. viewing locations.
Why are there fully vaccinated & non-vaccinated public viewing locations?
As of June 10, the City of New York is following current health & safety regulations that mandate certain restrictions for gatherings of this scale.

As New York State health & safety regulations evolve, those changes may impact the City of New York's public viewing plan. Spectators are encouraged to continue checking macys.com/fireworks for the most up-to-date viewing information including location access, entry details, relevant health & safety protocols & marine viewing.
Where can I see the performers?
Macy's incredible lineup of performers can be enjoyed by tuning in to our one-night-only NBC broadcast special, Macy's 4th Of July Fireworks Spectacular, on Sunday, July 4, from 8pm-10pm ET/PT, 7pm-9pm CT/MT. Check local listings.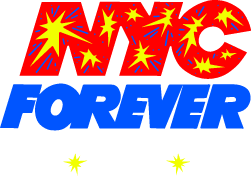 SPECIAL THANKS

TO

OUR PARTNERS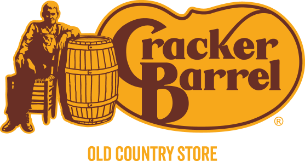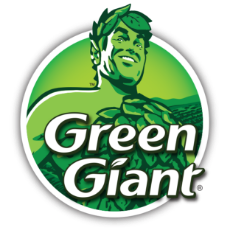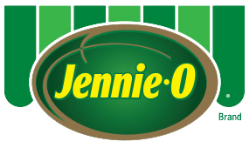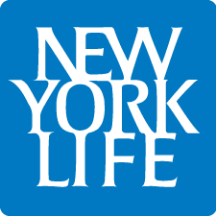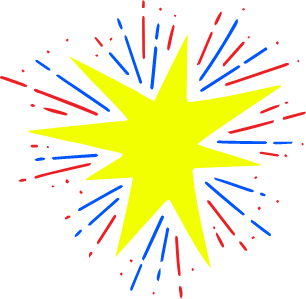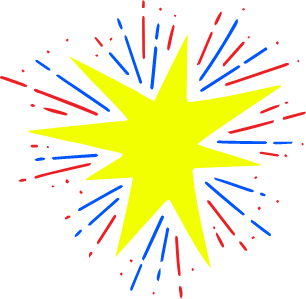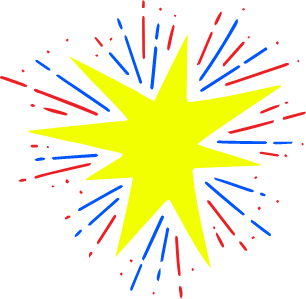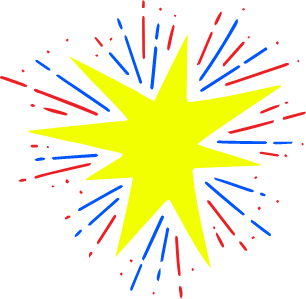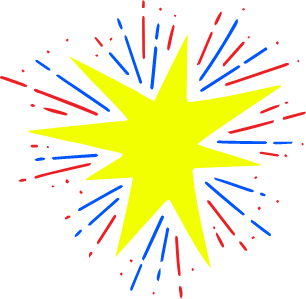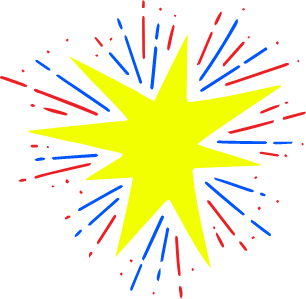 SPECIAL
THANKS TO OUR
PARTNERS
We're able to bring you our July 4th Fireworks show with the support of these iconic brands.
We were able to bring you our July 4th Fireworks show with the support of these iconic brands.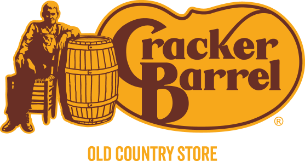 About Cracker Barrel Old Country Store, Inc.
Cracker Barrel Old Country Store, Inc. (Nasdaq: CBRL) shares warm welcomes & friendly service, while offering guests quality homestyle food & unique shopping—all at a fair price. By creating a world filled with hospitality & charm through an experience that combines dining & shopping, guests are cared for like family. Established in 1969 in Lebanon, Tenn., Cracker Barrel & its affiliates operate more than 660 company-owned Cracker Barrel Old Country Store® locations in 45 states & own the breakfast & lunch focused fast-casual Maple Street Biscuit Company® restaurants. For more information about the company, visit
crackerbarrel.com
.

About GoBowling.com
GoBowling.com
is the destination for bowling fans and enthusiasts seeking news and information about one of America's favorite pastimes and the nation's number one participatory sport. With more than 67 million people taking to the lanes every year, GoBowling.com is a one-stop location where people of all ages can go to satisfy their love of bowling. Consumers turn to GoBowling.com every day to find bowling fun—discovering new bowling centers, tips and techniques to use on the lanes, entertaining bowling news and great deals at more than 1,700+ family-friendly bowling centers across the country.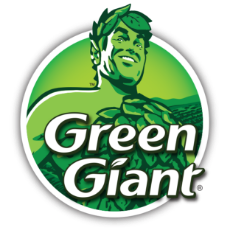 About Green Giant
Green Giant
®
has been helping families find new ways to enjoy vegetables picked at the peak of perfection® for over 100 years. Through the years, the iconic Green Giant brand has introduced innovative products & become synonymous with delicious & high-quality vegetables for families. Most recently, the Green Giant brand's launch of its convenient & award-winning Veggie Swap-Ins® line, which includes Green Giant Riced Veggies, Green Giant Veggie Tots®, Green Giant Mashed Cauliflower & Green Giant Veggie Spirals®, has reinvigorated the frozen vegetable category.
For simple, family-friendly recipes, or additional information about Green Giant, please visit
www.greengiant.com
.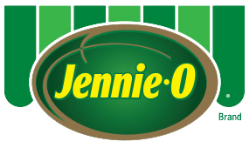 About Jennie-O
At Jennie-O, we believe that eating well doesn't have to come at the cost of flavor. Since 1940, we've been in the business of delivering on that message across the globe to more than 40 countries. From whole turkeys to deli meat to sausage & ground turkey, we offer hundreds of recipes & products that make it a snap to eat well.

Our history, mission & ongoing commitment to innovation makes Jennie-O what we are today—a leading name in turkey products worldwide.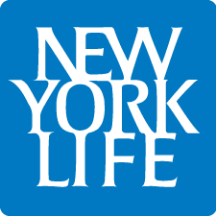 About New York Life
New York Life is the nation's largest mutual life insurance company & one of the largest life insurers in the world. The company & its subsidiaries provide insurance, investment, & retirement solutions that help people at all stages of life achieve financial security, delivered through financial specialists nationwide.

Founded in 1845, New York Life is built to successfully navigate challenging times, & has been able to do so for more than 175 years—through the Yellow Fever epidemics in the 19th century, the great pandemic of 1918, two world wars, the Great Depression, the Financial Crisis of 2008–2009 & the current COVID-19 pandemic. Throughout the company's history, New York Life has demonstrated both strength & empathy in helping individuals build better futures for themselves & those they  love.

Today, no U.S. life insurer has a higher financial strength rating than New York Life. For policy owners, that means promises kept, & peace of mind for the millions of families & businesses who place their trust in the company. New York Life continues to hold true to its original values of integrity, humanity, & financial strength & believes in the importance of human guidance & in trusted relationships built on being there when needed by customers, whether today or decades into the future.
About Ram Truck Brand
When you've got a big job, leave the heavy lifting to Ram trucks, the official trucks & work vans of Macy's 4th of July Fireworks®. With a full lineup of trucks, the Ram 1500, 2500/3500 Heavy Duty, 3500/4500/5500 Chassis Cab, ProMaster and ProMaster City, the Ram brand builds trucks that get the hard work done & families where they need to go. Ram is built for the long haul. Learn more at
ramtrucks.com
. Ram Trucks. Built to Serve.