Your help goes a long way
Every cent counts
A woman is diagnosed with
breast cancer every
2 minutes
here in the U.S.
Since 2003, we've raised
$14.6 million
for BCRF.
We've supported
292,000
research hours
over the last 17 years.
All statistics provided by
Breast Cancer Research Foundation.
Closing the racial gap
within the breast
cancer community
The realm of inequality between black women and their white counterparts exists in an unjustly manner within the breast cancer community. Not only are black women at a higher risk to develop the most aggressive form of the disease, a triple-negative, but they are given fewer opportunities to participate in clinical trials. Black women face the reality of more limited access to quality healthcare and early screening, which is crucial for catching developing cancer in younger patients.
The Breast Cancer Research Foundation noticed the race disparities within the breast cancer community and wanted to address it head-on. In an effort to bridge that race gap, BCRF is directly funding researchers who focus on issues that are contributing to racial disparities. These researchers are focused on everything from targeted treatments for triple-negative breast cancer, decreasing treatment delays due to inadequate healthcare access, as well as studying genetic and immune cell differences specific to the black breast cancer patient.
On the front lines of progress
Working towards
a cure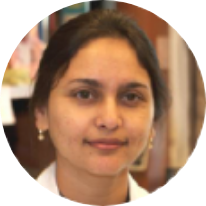 Dipali Sharma, PhD, John Hopkins University, Baltimore, MD
Obesity is an important risk factor for breast cancer, and the prevalence of obesity is increasing globally. Dr. Sharma is investigating the effect of obesity on the microbiome and metabolome (small chemicals produced during metabolism) to better understand its impact on breast cancer progression. By providing a greater understanding of the molecular underpinnings of the obesity-breast cancer connection her have the potential to impact a growing population of obese individuals who may be at risk of developing breast cancer.
On the front lines of progress
Working towards
a cure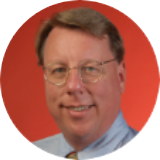 James M. Ford, MD, FASCO, Stanford University School of Medicine, Stanford, CA
Dr. Ford has performed multigene testing on DNA from several thousand women with a personal or family history of breast cancer to better understand the extent of the risk posed by specific gene mutations or variations. His findings could help identify which women would benefit from expanded genetic testing and also improve interpretation of the results.
On the front lines of progress
Working towards
a cure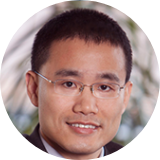 Yibin Kang, PhD, Princeton University, Princeton, NJ
Dr. Kang has discovered a new mechanism by which breast cancer evades immune attack by overexpressing a protein called MTDH. Targeting this protein appears to dramatically inhibit the progression and spread of breast cancer.
On the front lines of progress
Working towards
a cure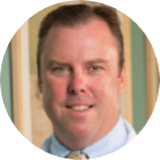 James M. Rae, PhD, University of Michigan, Ann Arbor, MI
Drs. Rae and Hayes have been analyzing tumor tissue and blood samples from thousands of patients with estrogen receptor (ER)-positive breast cancer who are enrolled in a number of large breast cancer clinical trials. They are aiming to discover genetic predictors of treatment response and toxicities, which will lead to better personalized treatment decisions.
On the front lines of progress
Working towards
a cure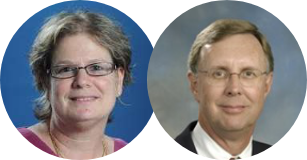 Rachel Schiff, PhD & C. Kent Osborne, MD, Baylor College of Medicine, Houston, TX
Drs. Parker and Kipps have identified a protein, ROR1, that is associated with aggressive breast cancer and the development of metastases and have generated models that will allow them to study it further. Their findings could inform a new treatment and strategy for aggressive breast cancer.
On the front lines of progress
Working towards
a cure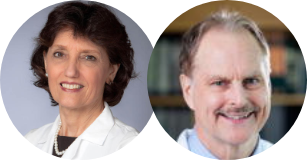 Barbara A. Parker, MD & Thomas J. Kipps, MD, PhD, University of California, San Diego, CA
Drs. Schiff and Osborne have developed a growing panel of experimental models of resistance and metastasis, as well as data from clinical specimens — a valuable resource to advance the understanding the underlying causes of resistance. Their work could pave the way for new strategies to overcome resistance and improve patient outcomes.
On the front lines of progress
Working towards
a cure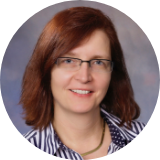 Steffi Oesterreich, PhD, University of Pittsburgh Cancer Institute, Pittsburgh PA
The majority of breast cancers are invasive ductal carcinomas (IDC), arising from the breast ducts. But, 10-15% of all breast cancer cases arise from lobules of the breast and are invasive lobular carcinomas (ILC). Despite over 30,000 cases annually, it remains underfunded and understudied. Dr. Oesterreich is developing new models that will allow us to better understand ILC and how treatment of ILC is different than the more common ductal carcinomas.
On the front lines of progress
Working towards
a cure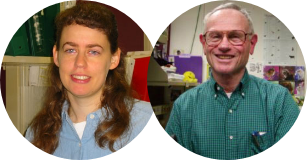 Karen Liby, PhD, Michigan State University, East Lansing MI & Michael B. Sporn, MD, Dartmouth College, Hanover, NH
Individuals with mutations in one of the BRCA genes have a high risk of getting breast or other cancers. Drs. Liby and Sporn are seeking effective chemoprevention strategies as alternatives to mastectomy for women at high risk of breast cancer.
On the front lines of progress
Working towards
a cure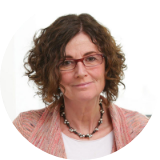 Titia de Lange, PhD, The Rockefeller University, New York, NY
Dr. de Lange has identified a protein complex called CPP that important in the cell killing effects of a class of targeted drugs called PARP inhibitors, an approved therapy for breast and ovarian cancers caused by mutations in the BRCA genes. Understanding how PARP inhibitors work is an important step in identifying the causes of resistance to these therapies.
Oct. 1-15
Help fund the world's
most promising
research
Donate in store or online to the
Breast Cancer Research Foundation.