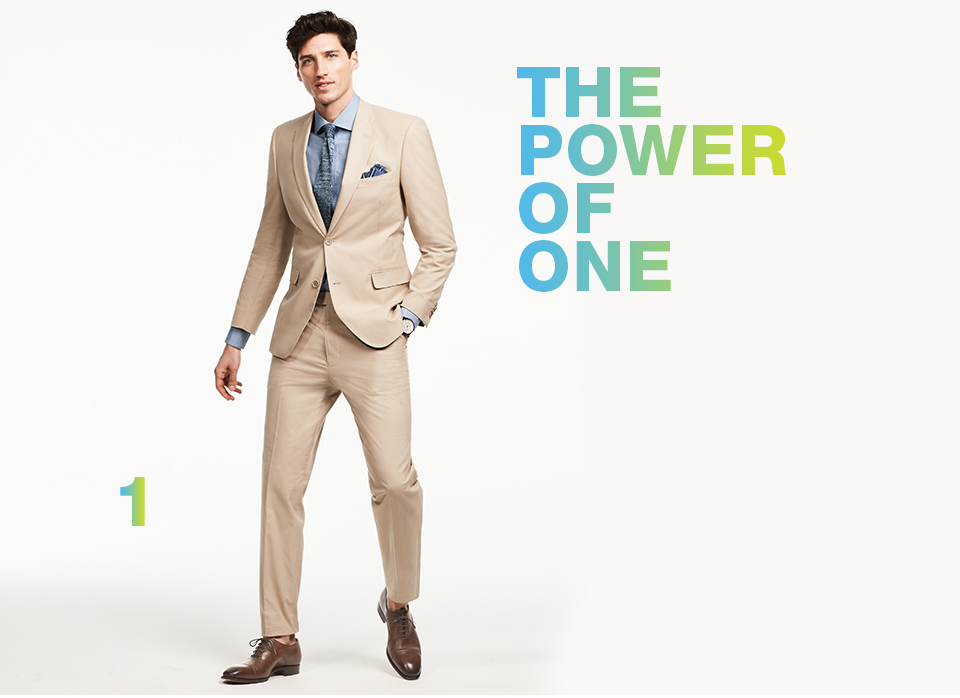 A monochrome suit is perfect for special occasions.
suited for business & play
Go from meetings to cocktails like a quick-change artist with a mix of easy pieces from the khaki suit.
shop tommy hilfiger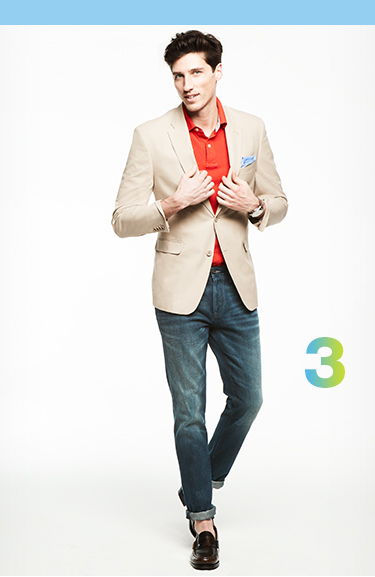 Give new meaning to "business casual", with a polo, dark jeans & loafers.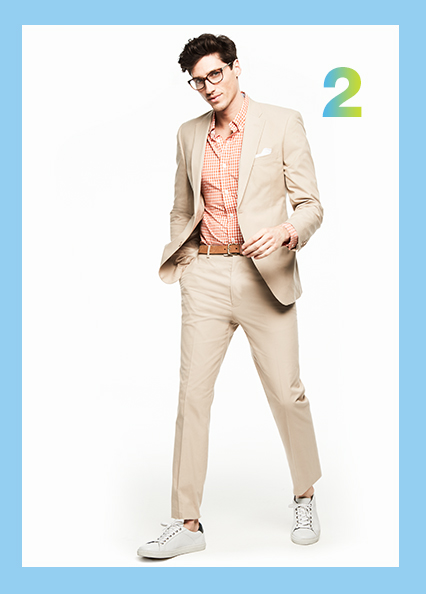 Make sure you're
well-suited for
any task with a stylish button
down & crisp kicks.
5 ways
to wear the new khaki suit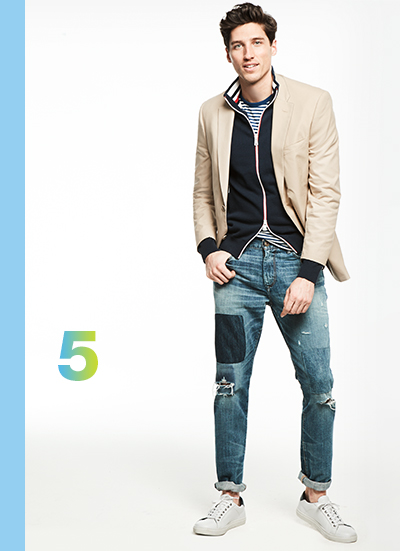 A track jacket,
T-shirt & jeans will have you ready for wherever the weekend takes you.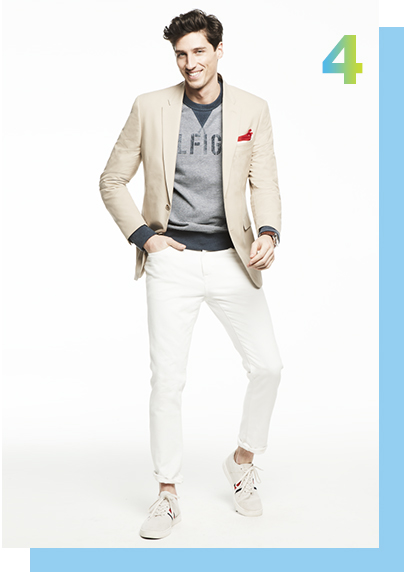 Wake up the brunch crowd with a sweater, white jeans
& sneakers.

Take the khaki suit to new heights with Must Haves and always-cool complements.
slim chino
Vibrant hues burst forth to add personality to any ensemble.
shop now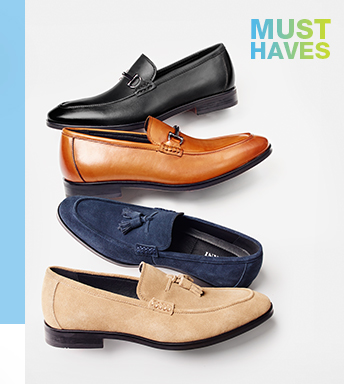 the loafer
Slide into something more stylish, with looks to match formal & casual attire.
shop now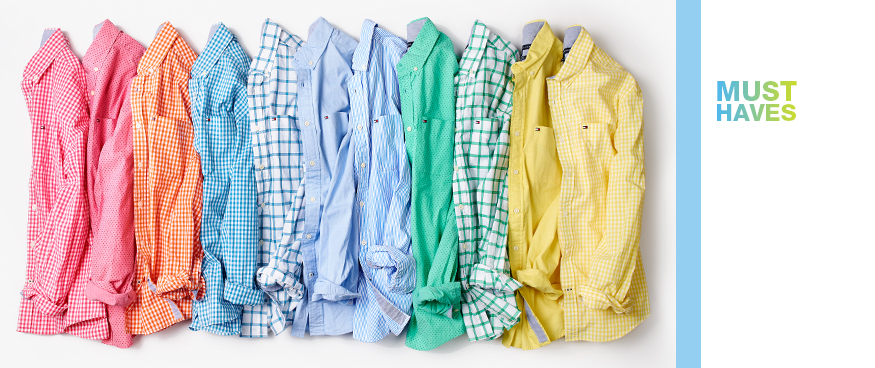 button down
Keep it casual with this wardrobe staple. Mix it up with an array of patterns & colors.
shop now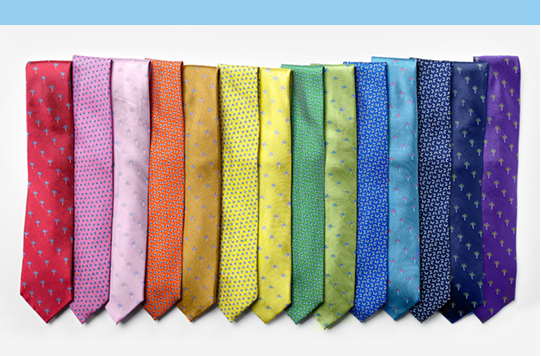 the colorful tie
Stand out from the crowd with ties that bring together bright tones & subtle designs.
shop now

suited for business & Play

Go from meetings to cocktails with a mix of pieces from the khaki suit & more from Tommy Hilfiger like a quick-change artist.

5 ways to wear
the new khaki suit

1

A monochrome
suit is perfect for special occasions.

2

Make sure you're well-suited for any task with a stylish button down & crisp kicks.

3

Give new meaning to "business casual", with a polo, dark jeans & loafers.

4

Wake up the brunch crowd with a sweater, white jeans & sneakers.

5

A track jacket,
T-shirt & jeans will have you ready for wherever the weekend takes you.

must haves:
slim chino

Vibrant hues burst forth to add personality to any ensemble.

shop now

must haves:
the loafer

Slide into something more stylish, with
looks to match formal & casual attire.

shop now

must haves:
button down

Keep it casual with this wardrobe staple. Mix it up with an array of patterns & colors.

shop now

the colorful tie

Stand out from the crowd with ties that bring together bright tones & subtle designs.

shop now