get

complimentary


& customized
style

advice

Shop in store with one of our expert stylists & find the perfect look or gift for any occasion.
We'll curate our extensive selection for your personal style so you can find exactly what you need, with a little extra support. With My Stylist @ Macy's, the focus is 100% on you!
how it
works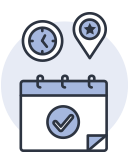 make an
appointment
Choose a time & place
that works for you.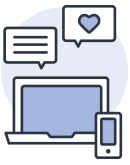 tell us about
yourself
Take a quick quiz that'll fill
us in on your personal style.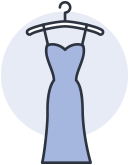 meet your
stylist
Get advice &
start shopping!
great
news:
your first appointment
will land you
Exclusions apply.
frequently asked
questions
How do I make an appointment?
How long does an appointment last?
It depends. Locking down a formal look or wardrobe refresh can take up to two hours, but we can knock out gift shopping in 15 to 30 minutes.
How much do I have to spend?
Nothing! Our stylist service is free. Plus, if it's your first time, you'll get 20% off your finds.
Can I make an appointment for just one item?
Absolutely!
Where is the service available?
Pop your ZIP Code into our booking tool to find the store nearest you.
When do you offer appointments?
All day, every day. Or, almost—you'll have to schedule within normal store hours and line up with our stylists' availability.
How far in advance do I need to make my appointment?
We can handle your last-minute fashion emergency, but at least two days notice is best.
Can I speak with a Stylist before coming in?
Of course. Once you're matched up with a stylist, feel free to reach out. Don't forget to share your
Macy's List
and create a style profile when you book!
What can I expect when I get there?
Our undivided attention! We'll have a private fitting room set aside for you with all our best recommendations waiting inside. Try on what you like, and we'll go from there.
Is the My Stylist @ Macy's service just for women, or do you help men as well?
We know the entire store like the back of our hand—and we're here to help everyone.
How do I know if My Stylist @ Macy's will get me and my style?
We're pros! Think of us as your fashion guides—you tell us what you like, and we'll use our expertise to find the best picks for you.
Is there an option to work with someone online?
Not right now, but stay tuned!
Can you help me find a gift?
Absolutely! We can even wrap and ship it for you.
Don't see your question below? Call us at 1-800-343-0121 or drop us an email at mystylist@macys.com.