Since 2017, we've presented an epic holiday gift that could only come from the world's largest store. Our massive tree is adorned with a choir of more than 100 Macy's and Delta Air Lines colleagues who will debut another new original song live on national television!
Thanks to Delta Air Lines, the Official Airline of the Macy's Parade, choir members from across the country are flown to New York to start a series of rehearsals with Grammy and Emmy-nominated conductor Judith Clurman from the Manhattan School of Music. Once they are finished rehearsing, the choir sets off to see some of the Big Apple's most famous sights.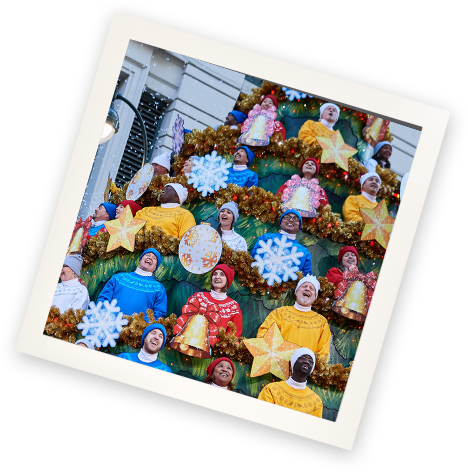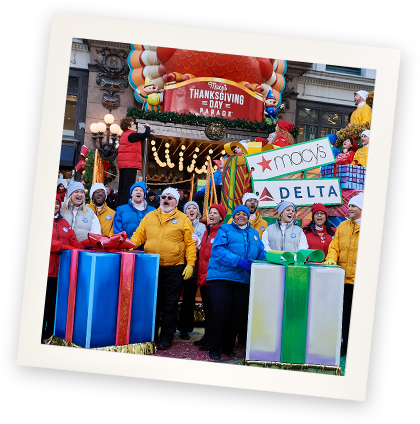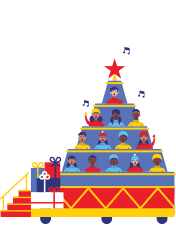 38 FEET
TALL
The giant Christmas tree float is about 3.5 stories high.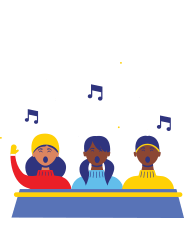 116
SINGERS
The 2019 group has many voices that will unify & become one choir.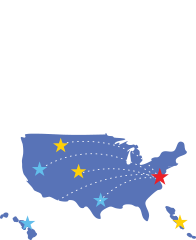 23
STATES & TERRITORIES
Choir members come from all across the U.S. including Puerto Rico.
THE AUDITIONS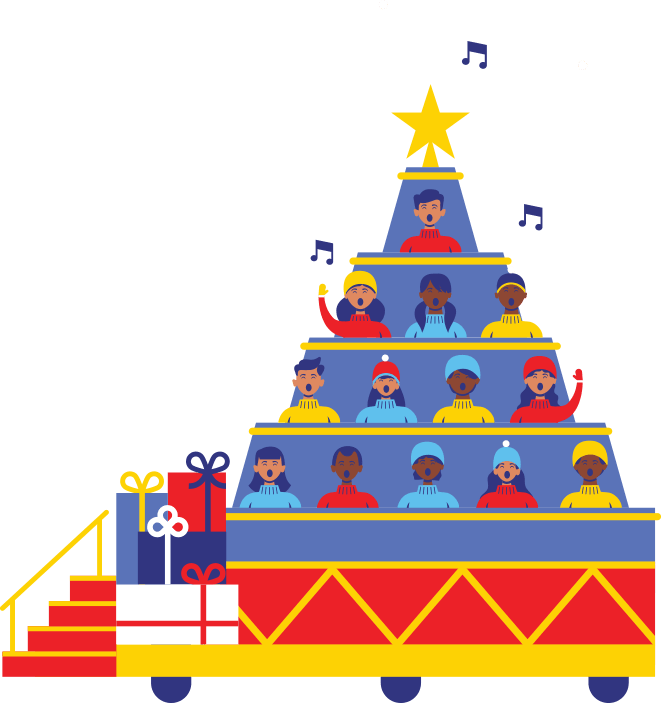 THE AUDITIONS
Choir applicants are required to not only submit a video of themselves singing a Christmas carol, they also must share a personal story of what Thanksgiving, Macy's and the Parade mean to them, because passion and talent make a great team.
"
This float is an opportunity for us as colleagues to give thanks for this holiday, this company, this country and the power of music.
"
Wesley Whatley, Creative Producer,
Macy's Thanksgiving Day Parade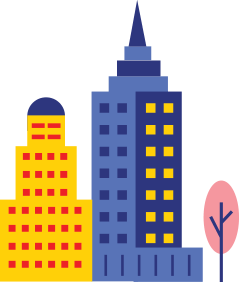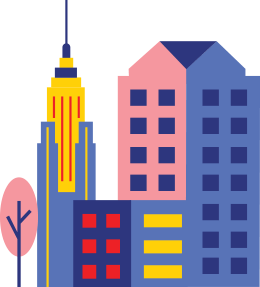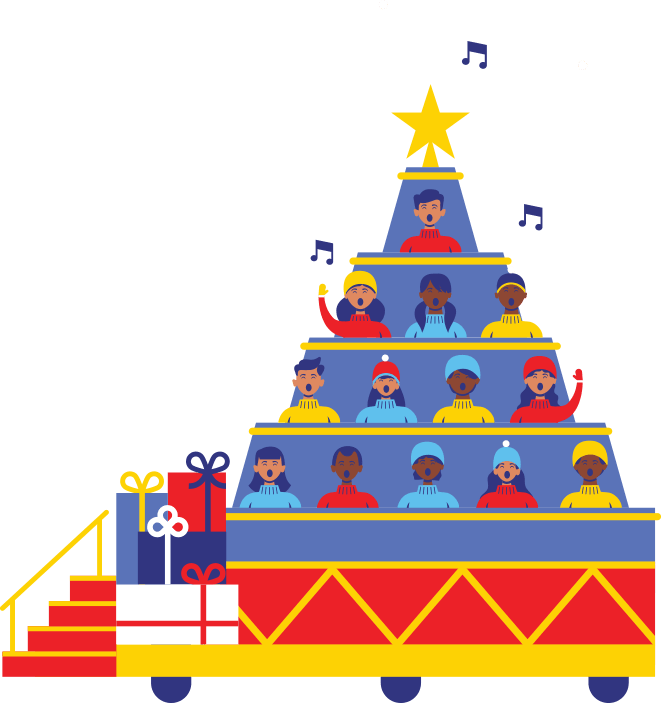 MEET
THE CHOIR
This cross-generational chorus of beautiful voices is all about celebrating Macy's in a unique way. Here's your chance to get to know some of the singers who make the float so special.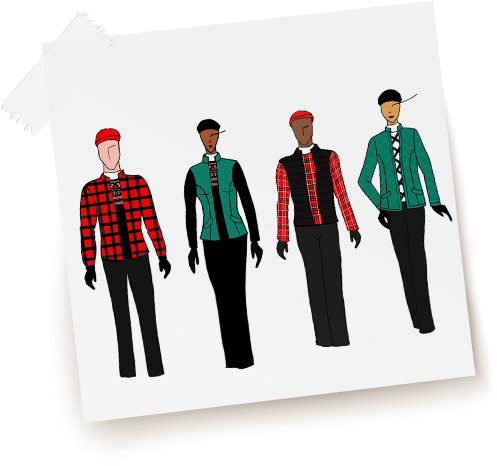 FESTIVE FASHION
We've partnered with our own private clothing label Charter Club to outfit the choir in a new family sweater collection. Featuring Fair Isle, bold plaid and buffalo checks, these designs celebrate the holidays in a fun way and perfectly complement our Singing Tree family. Paired with coordinating outerwear from Charter Club and Club Room, our singers will be kept warm and stylish. You can update your winter wardrobe with these cozy pieces when you shop the looks below.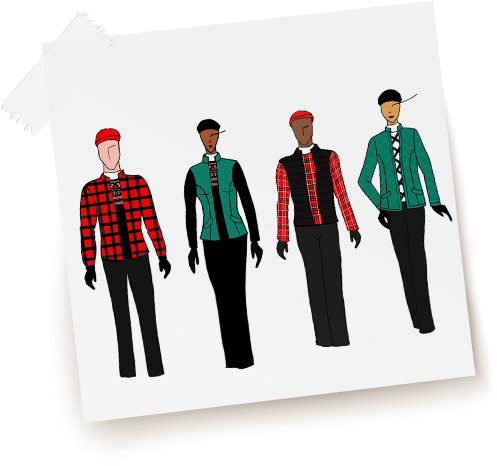 THE HISTORY
The idea of a Macy's choir is in our heritage. In the 1950s, the Macy Singers, a choral group of Macy's workers from New York City, even recorded an album. Now, for the third year running, we're re-imagining that choral history.