For the fifth consecutive year, we presented an epic holiday gift that could only come from the world's largest store—a massive tree adorned with Macy's colleagues bringing holiday cheer through song.
ALL TOGETHER NOW
Led by Grammy- & Emmy-nominated conductor Judith Clurman
from the Manhattan School of Music, our choir sang in full harmony so that viewers everywhere could feel the spirit of the season on Thanksgiving morning. Watch the video below to see an uplifting performance from 2020.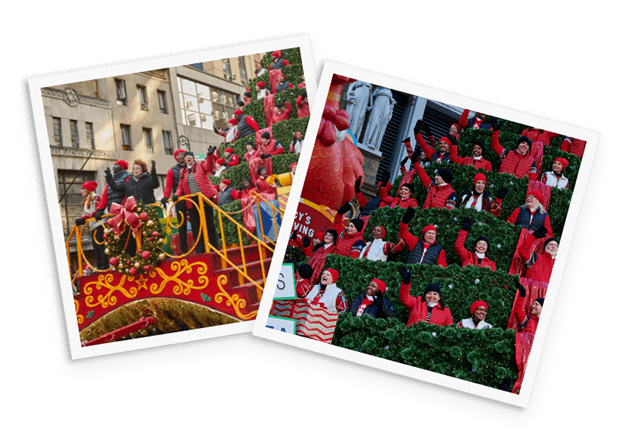 43 FEET
TALL
The giant Christmas tree float was about 3.5 stories high.
64
SINGERS
The 2021 group had many voices that unified & became one choir.
21
STATES & TERRITORIES
Choir members came from all across the continental U.S., Hawaii & Puerto Rico.
VOICES UNITED
RELIVE
THE EXPERIENCE

VOICES UNITED
RELIVE
THE EXPERIENCE

MEET THE CHOIR
Here are some of the beautiful voices from
our cross-generational chorus who entertained
us with their joyous holiday sounds.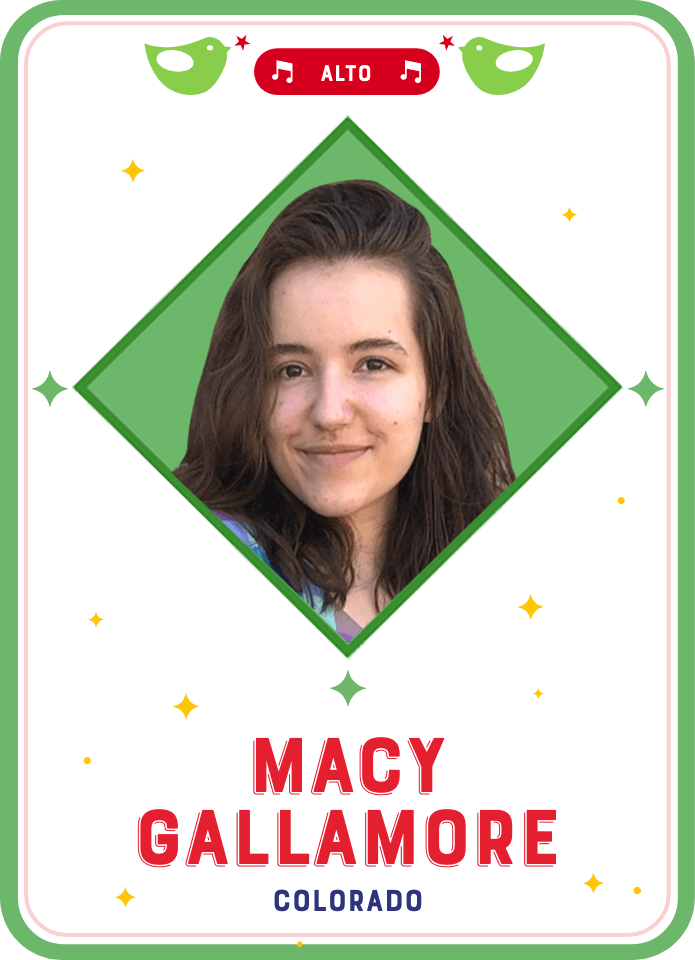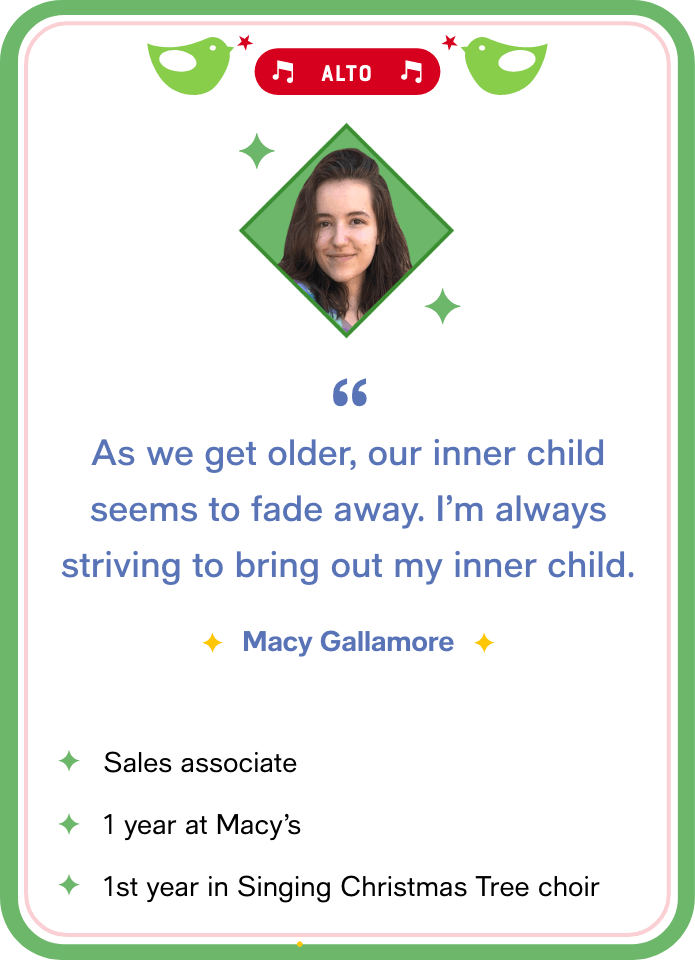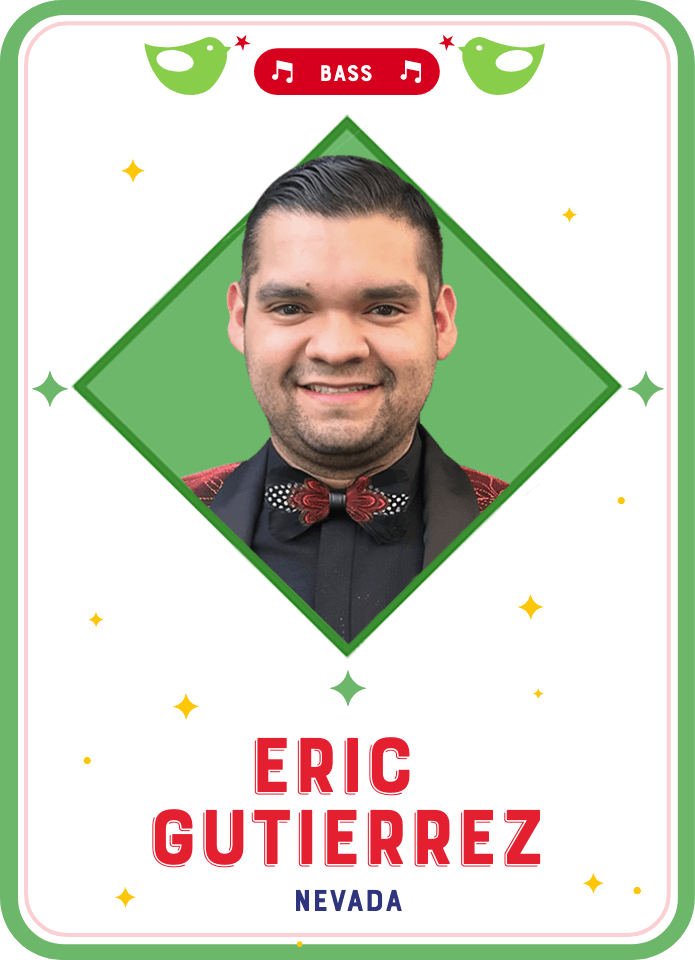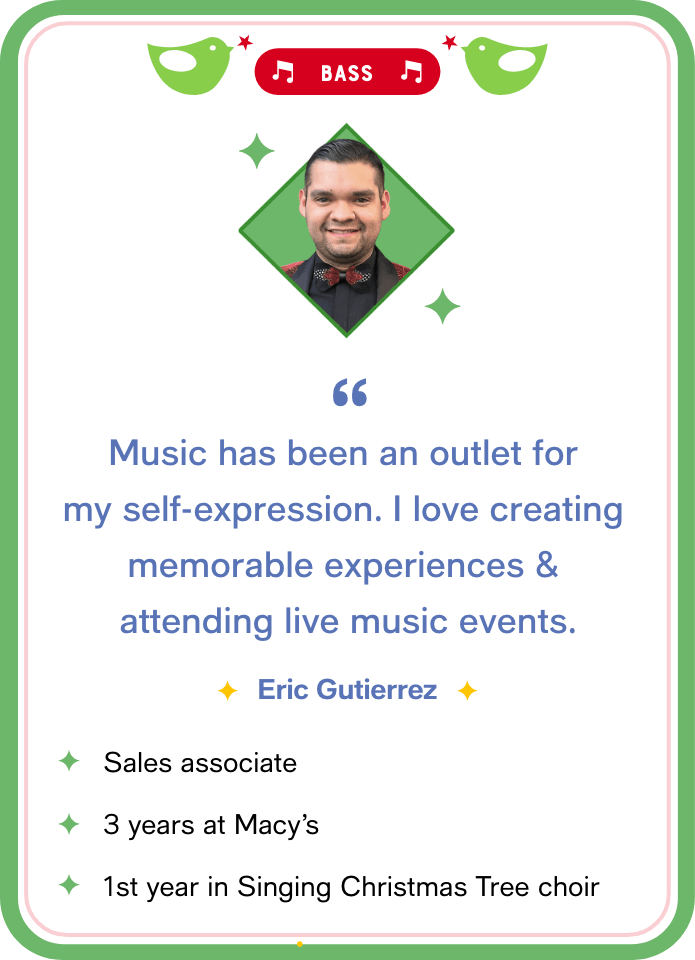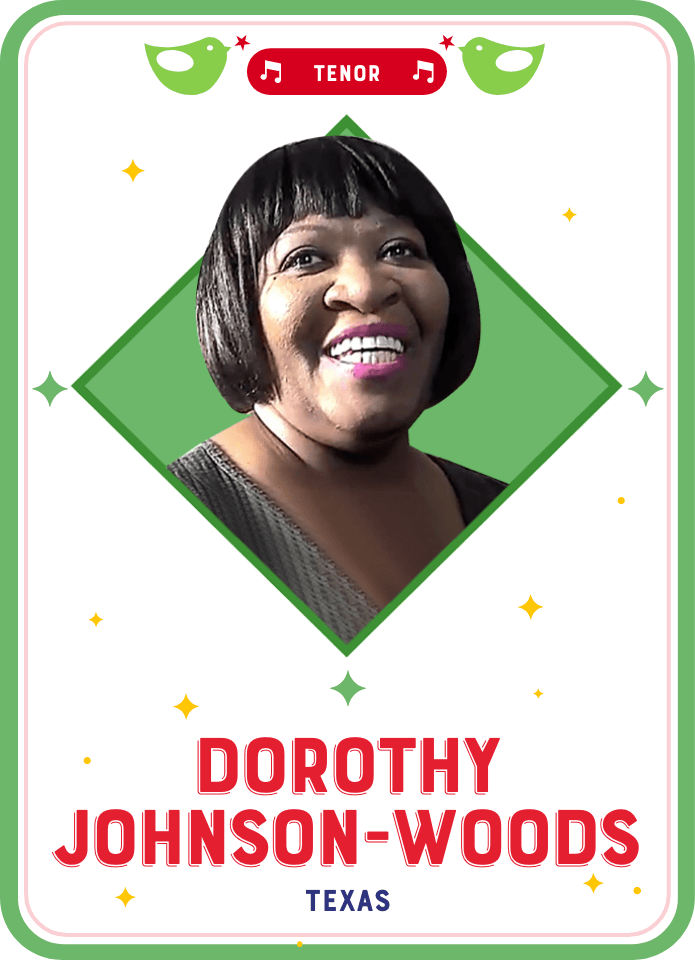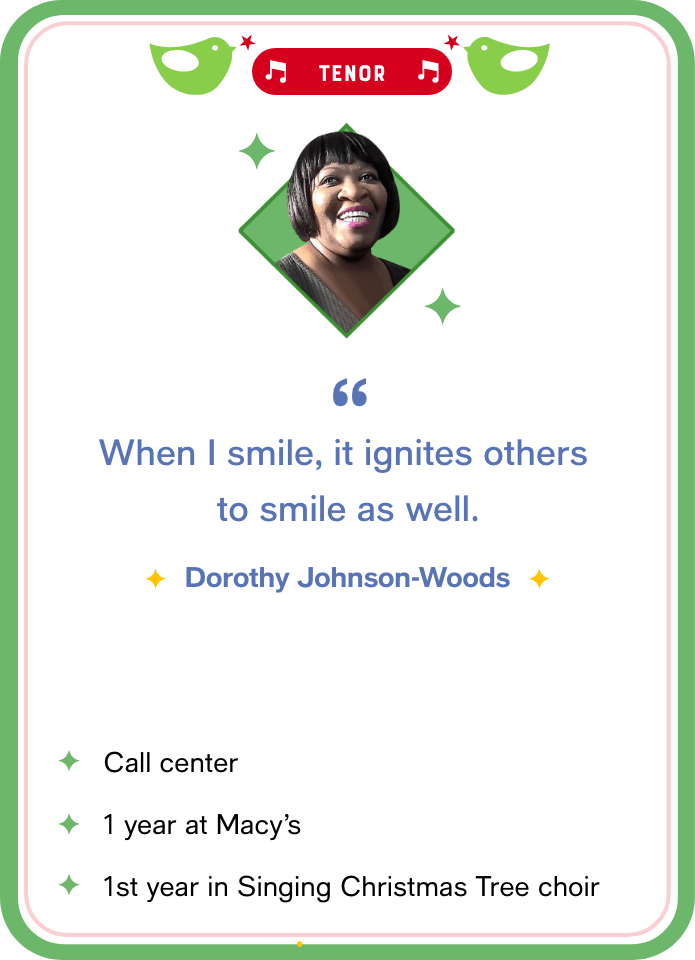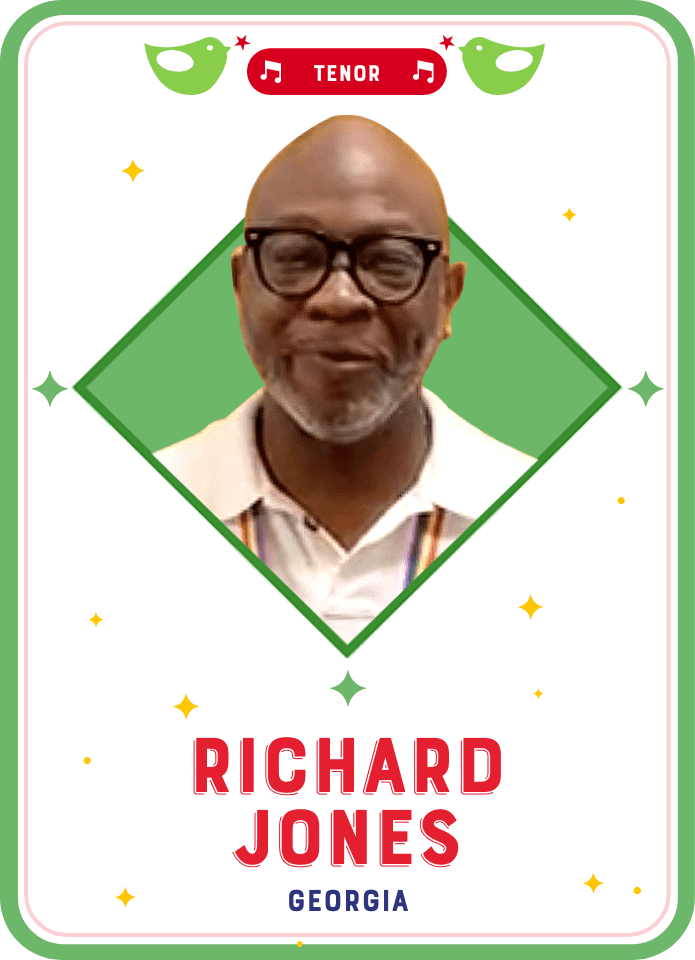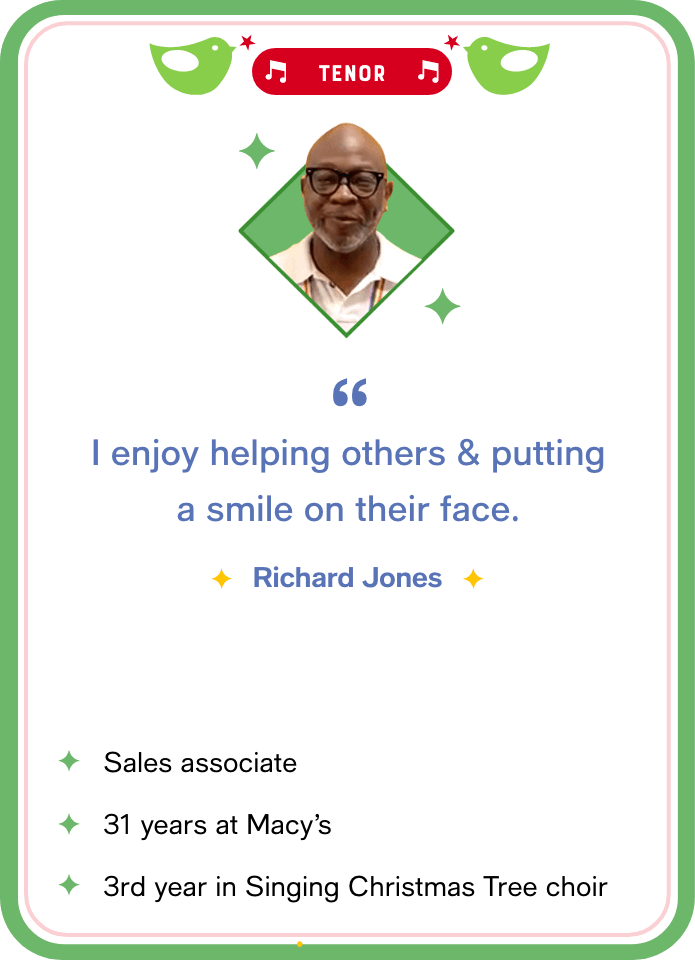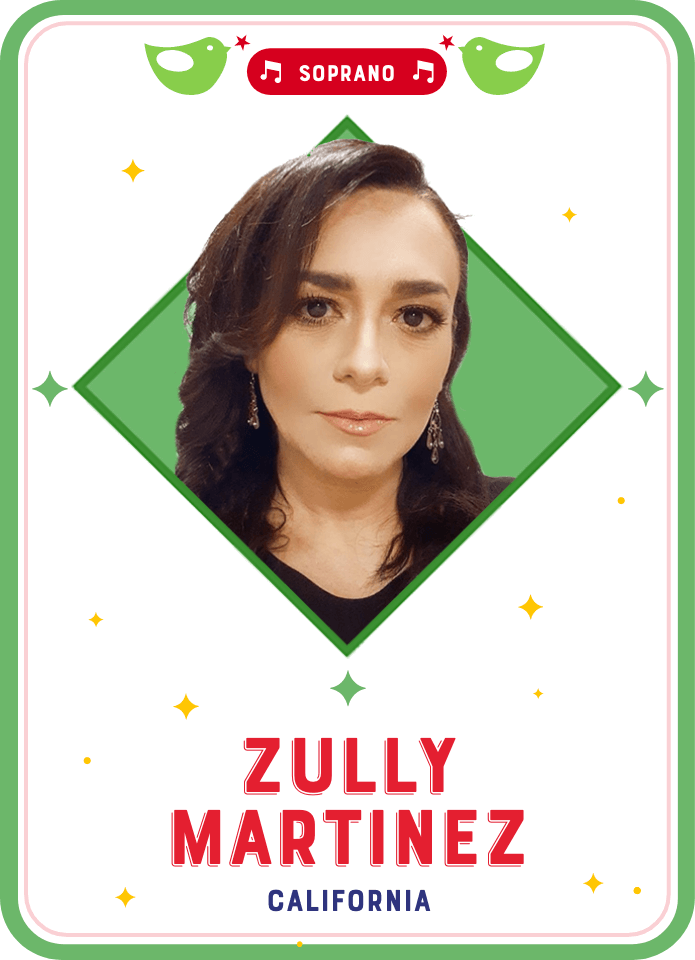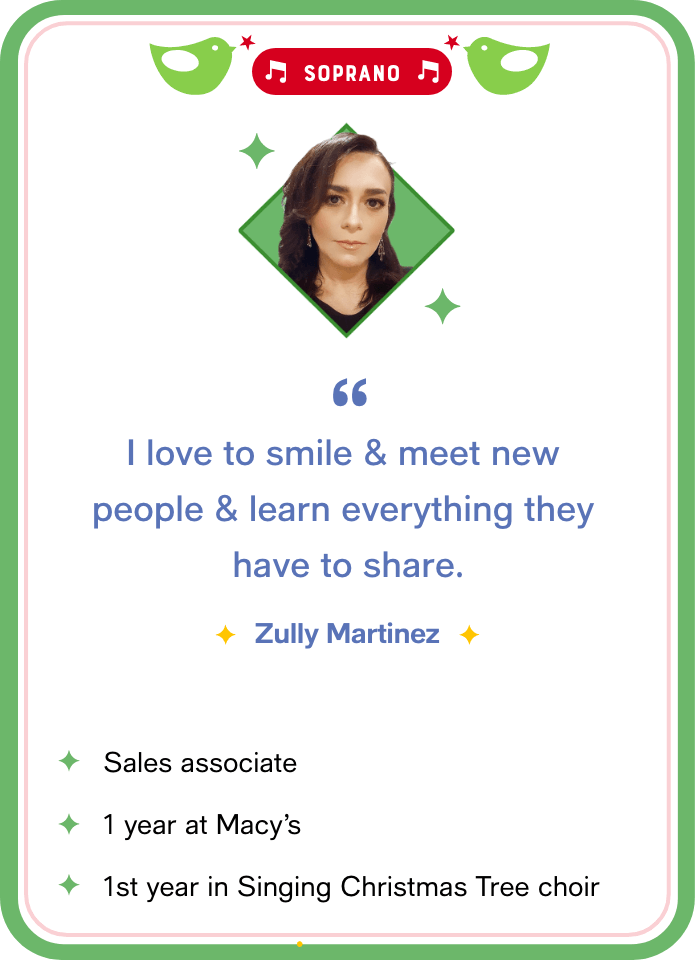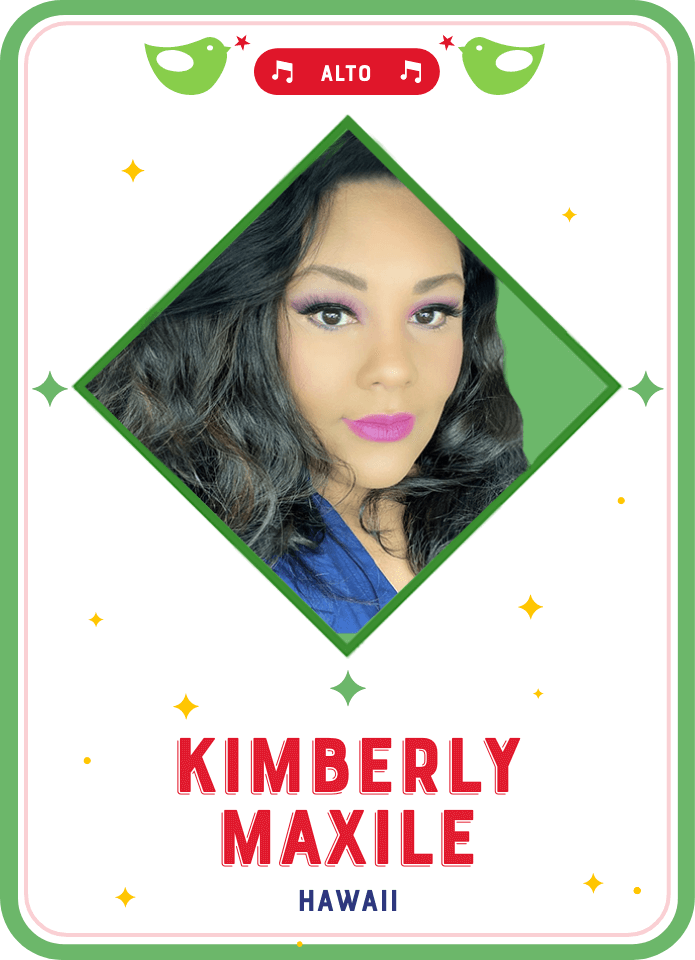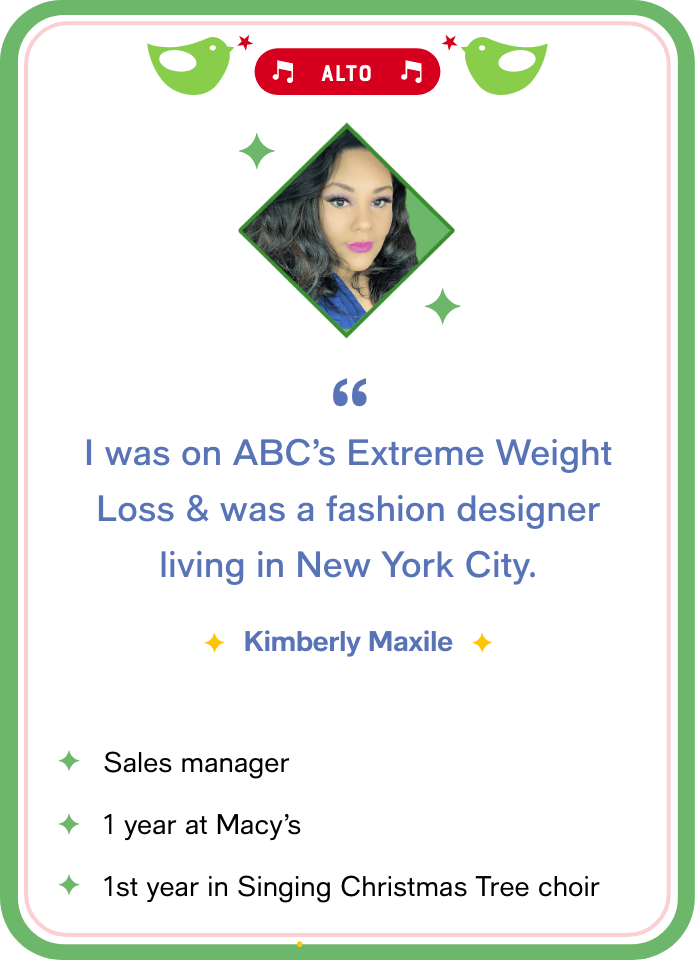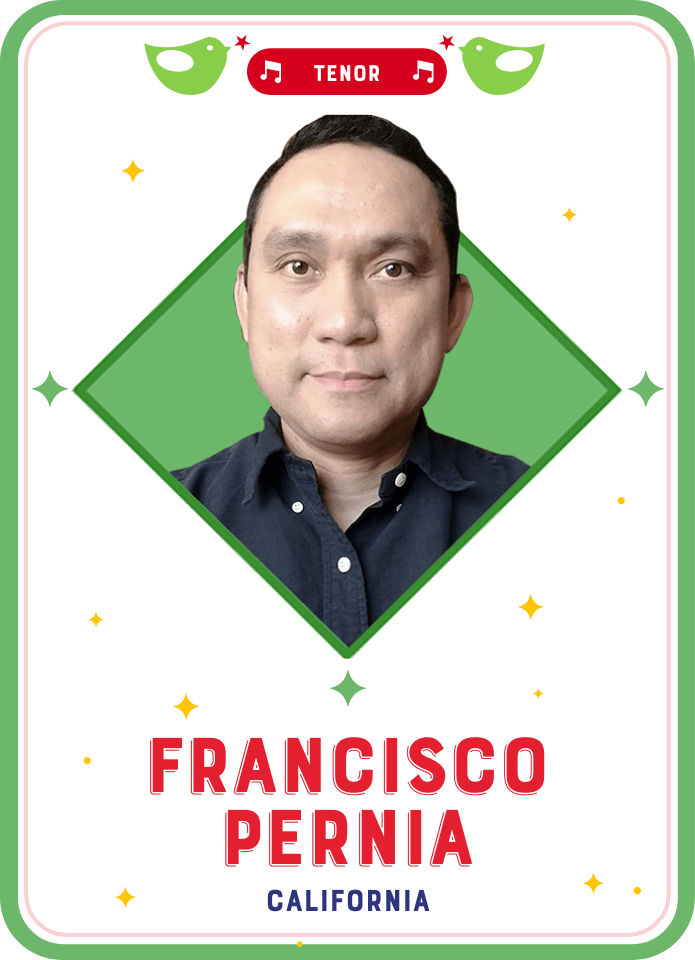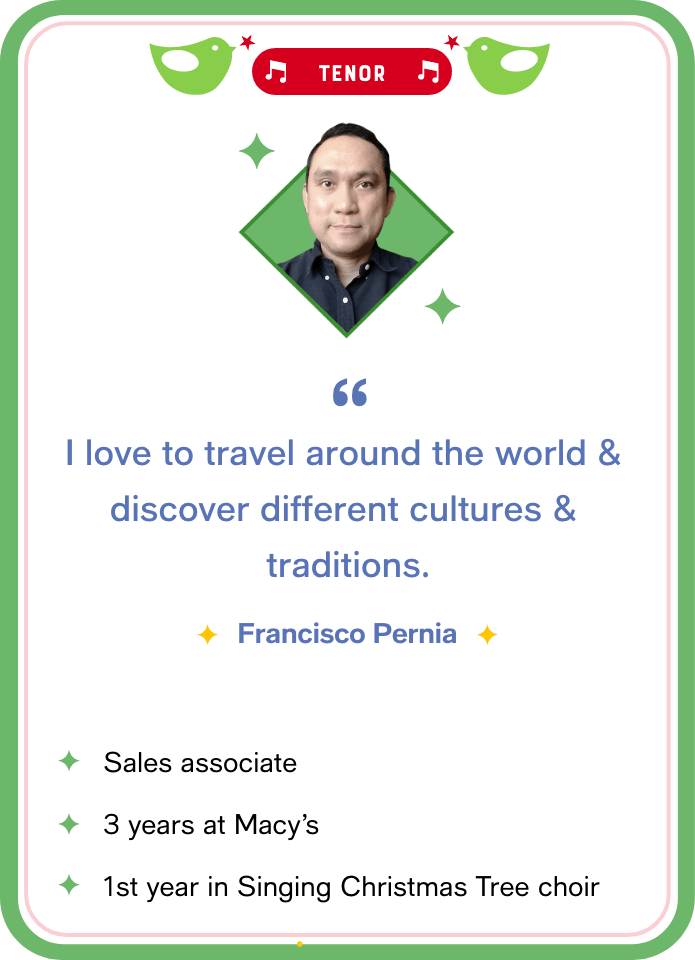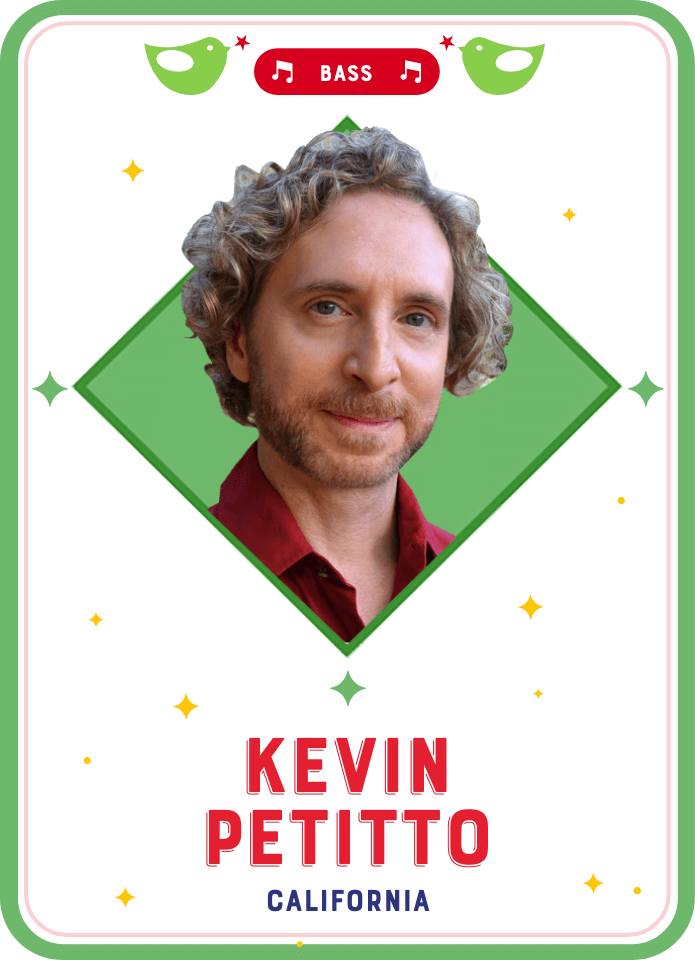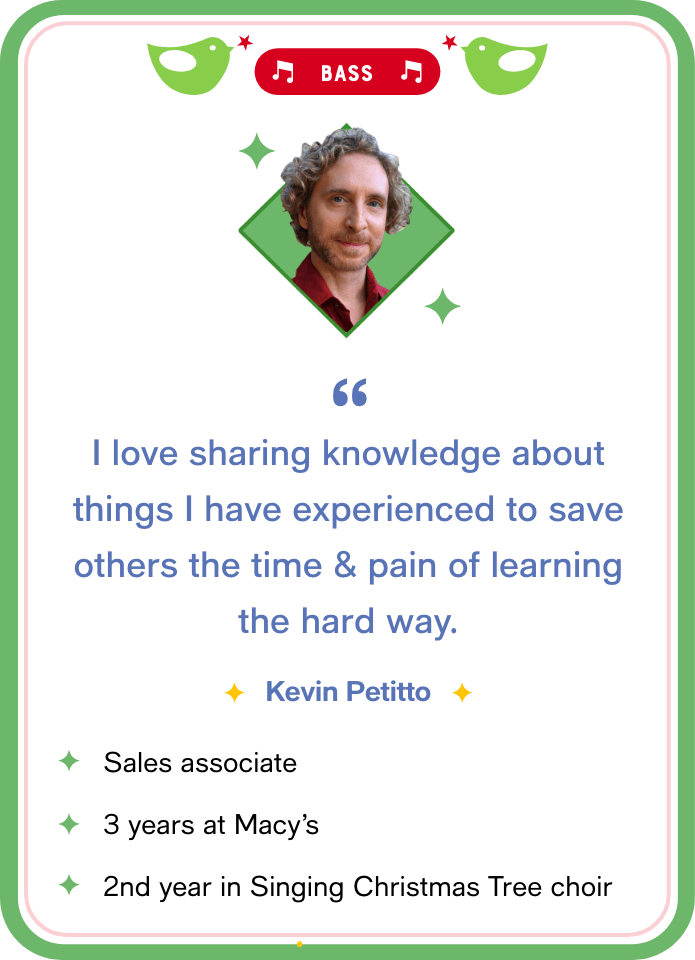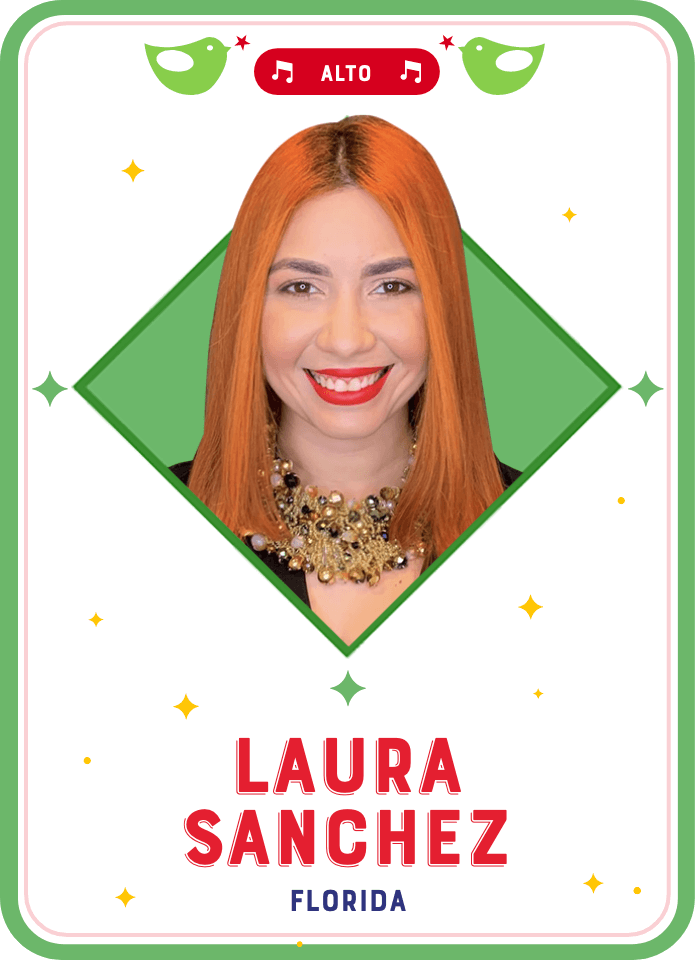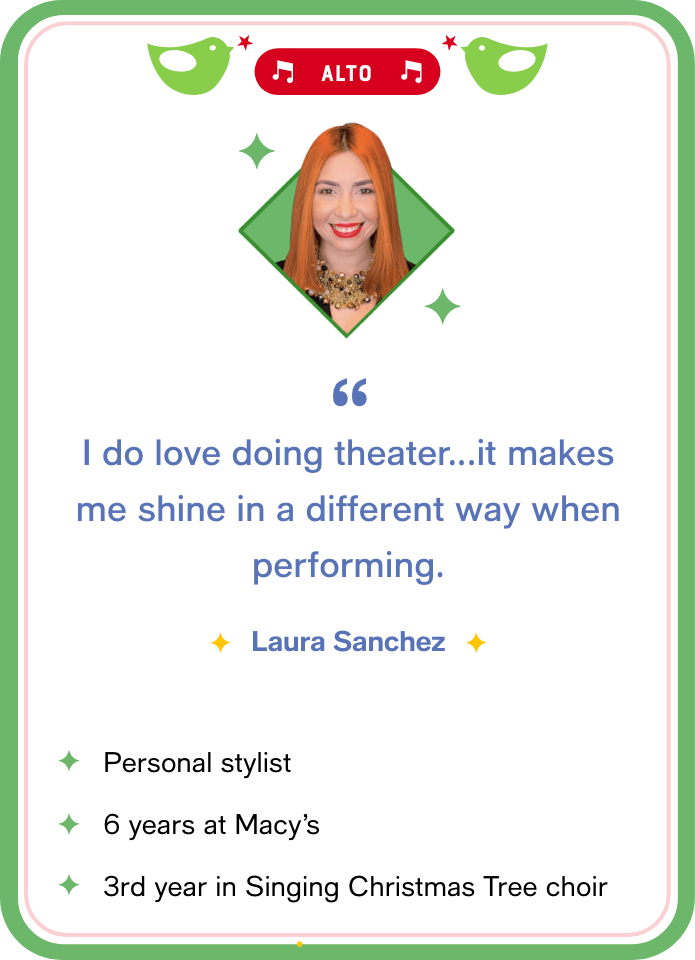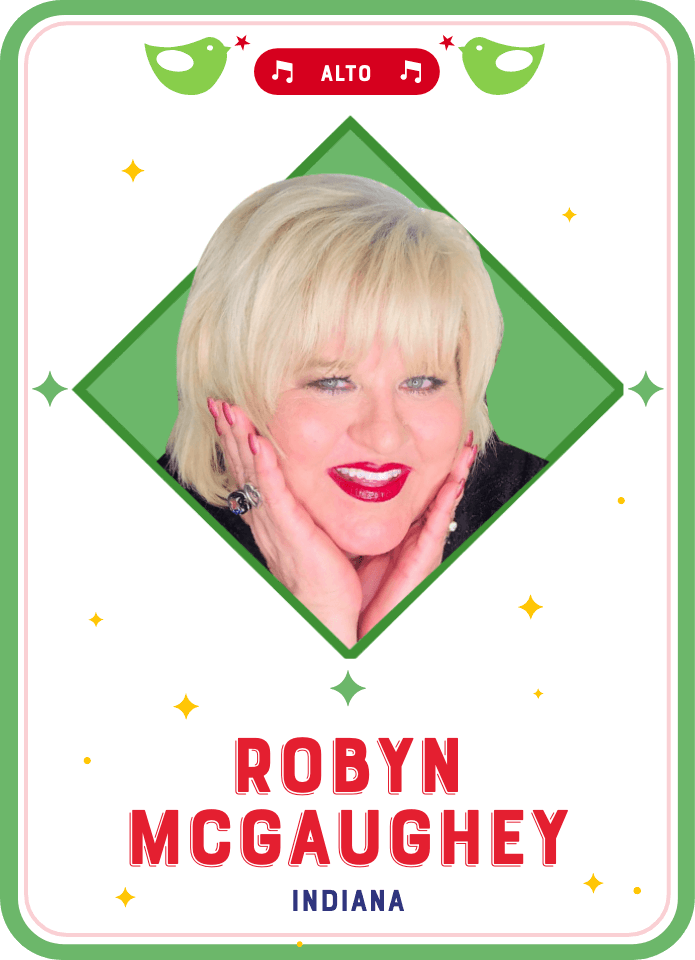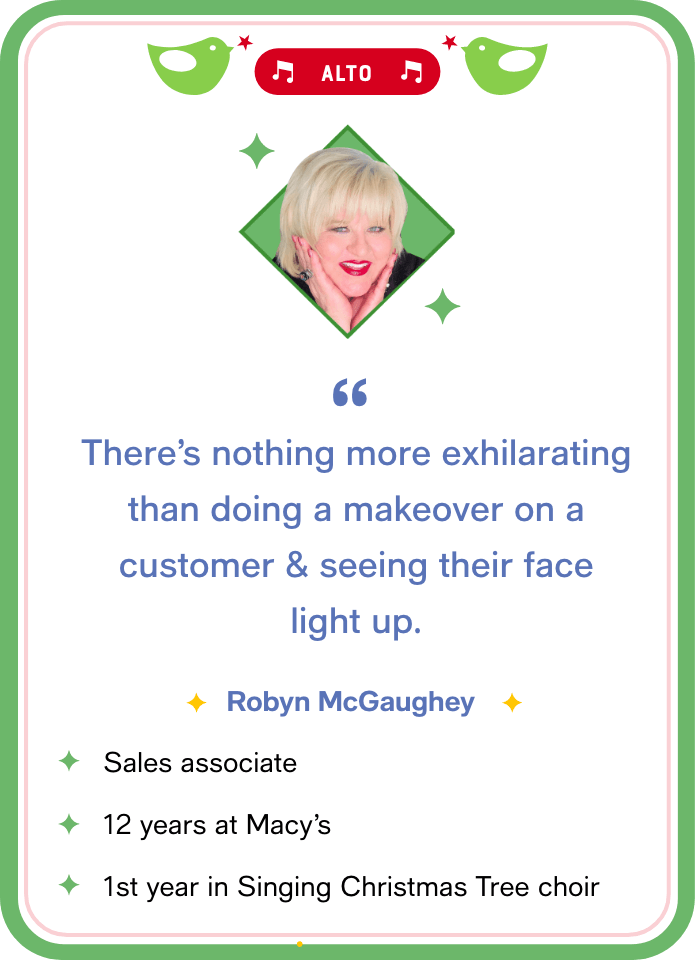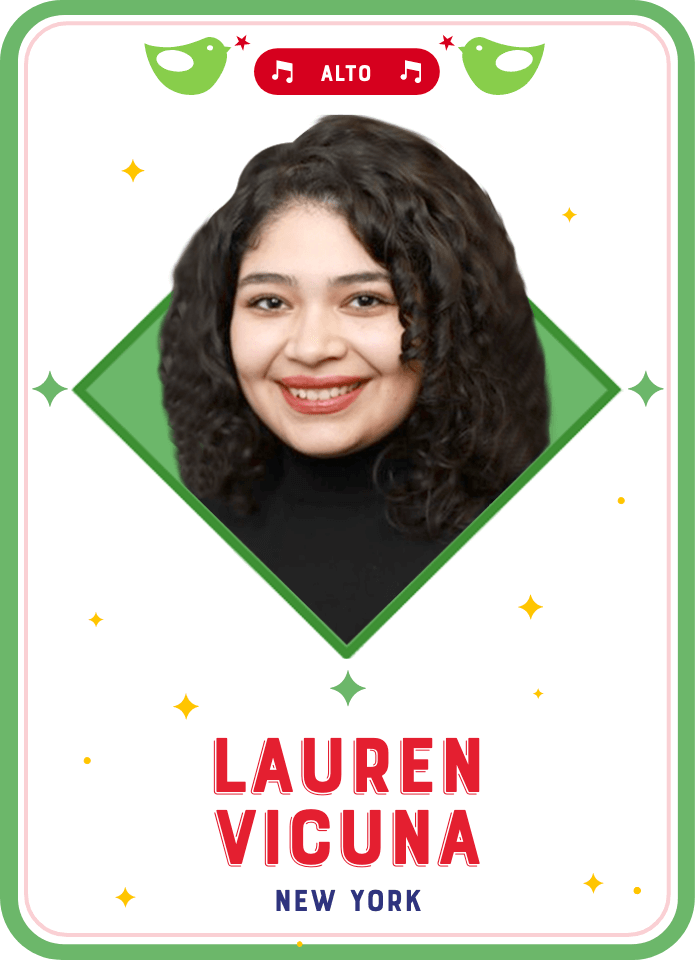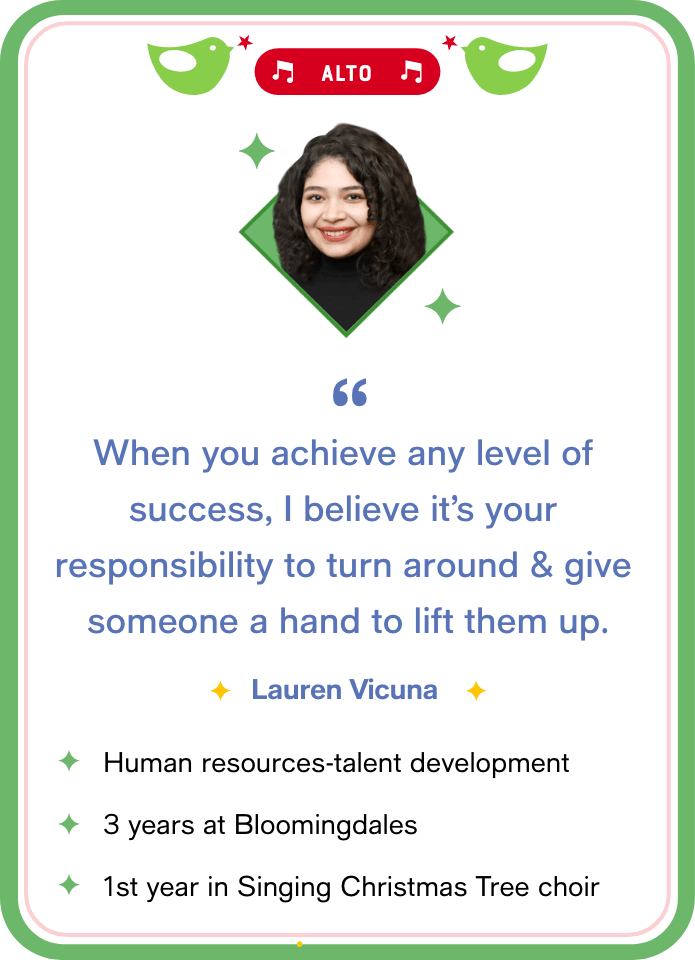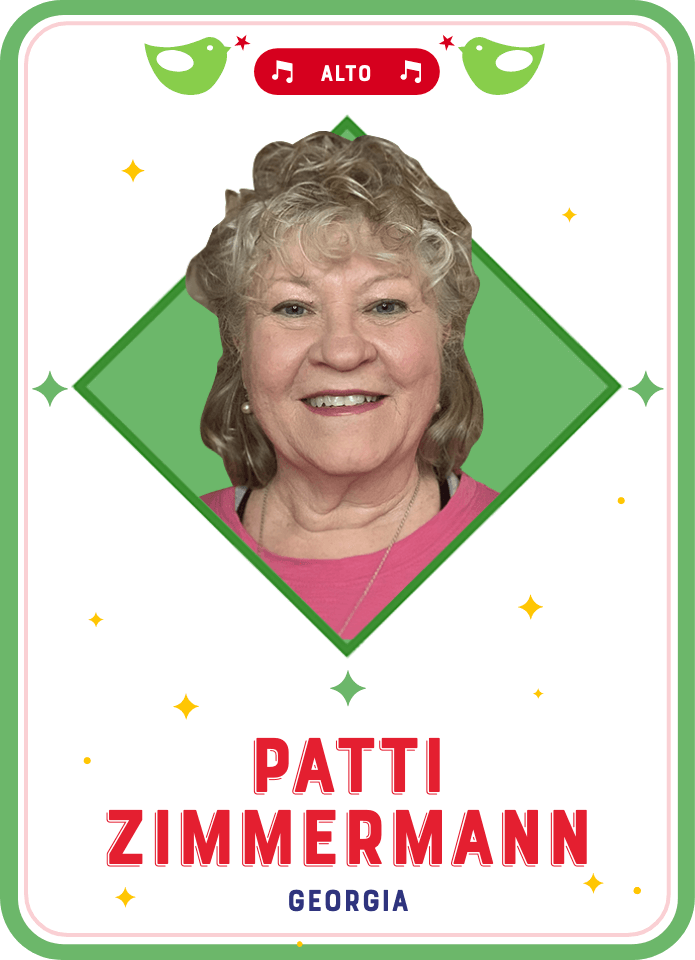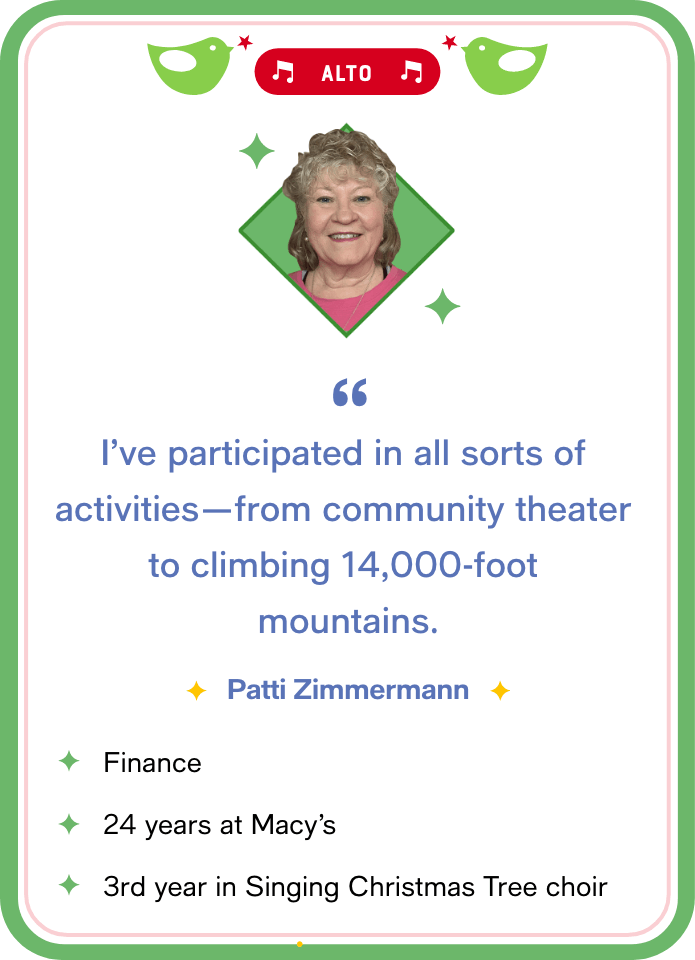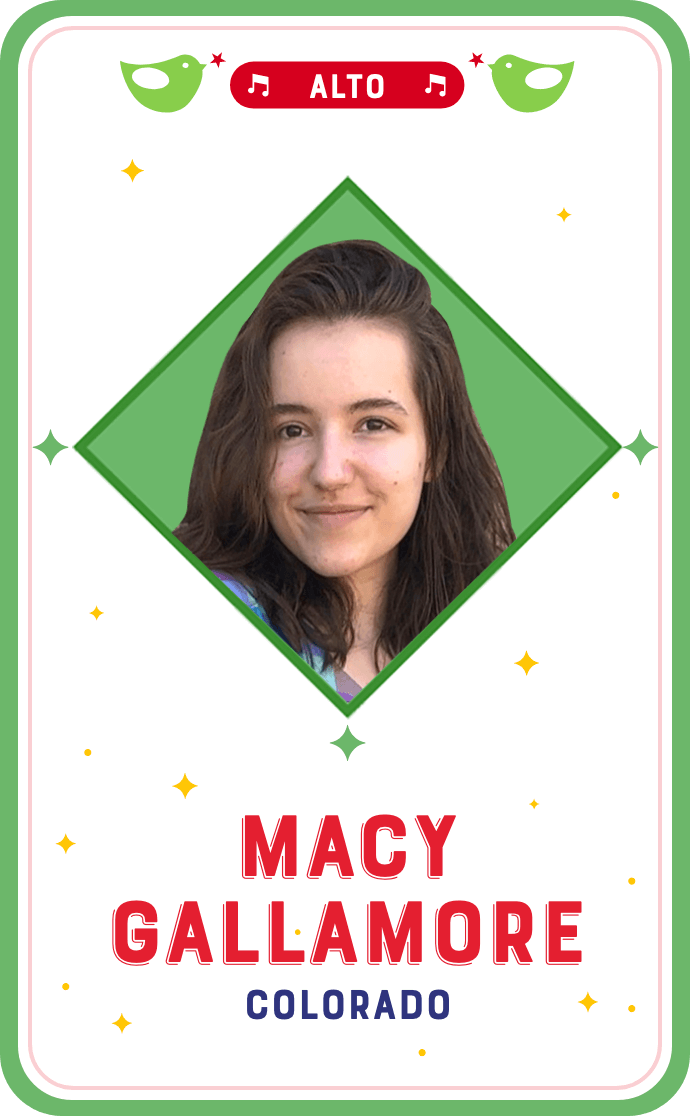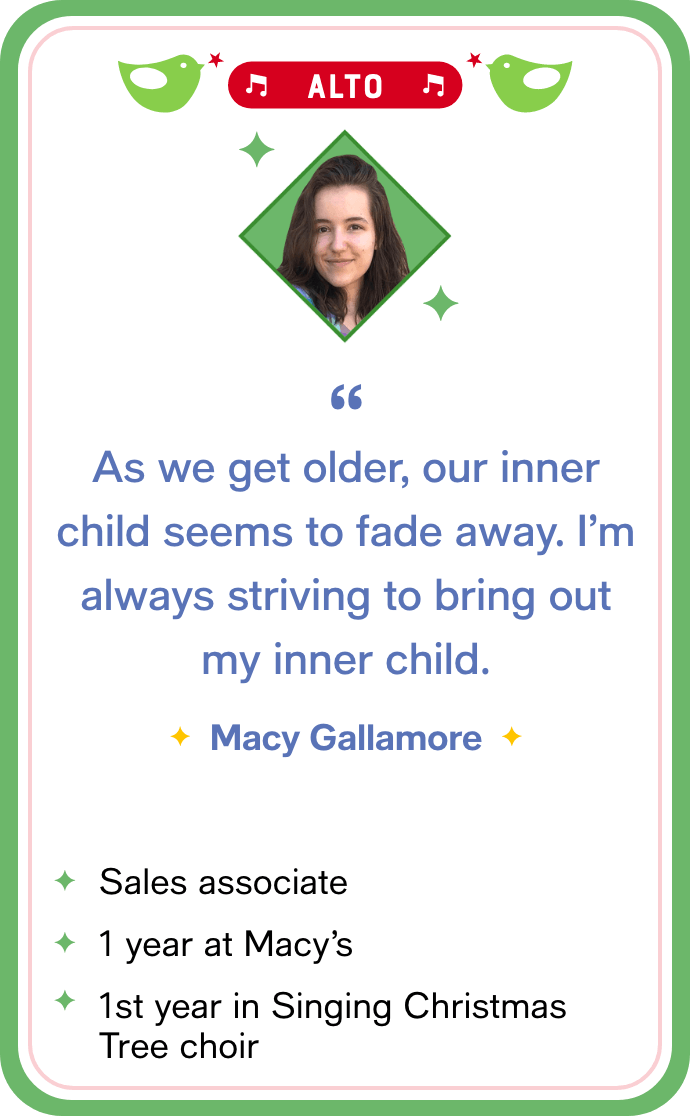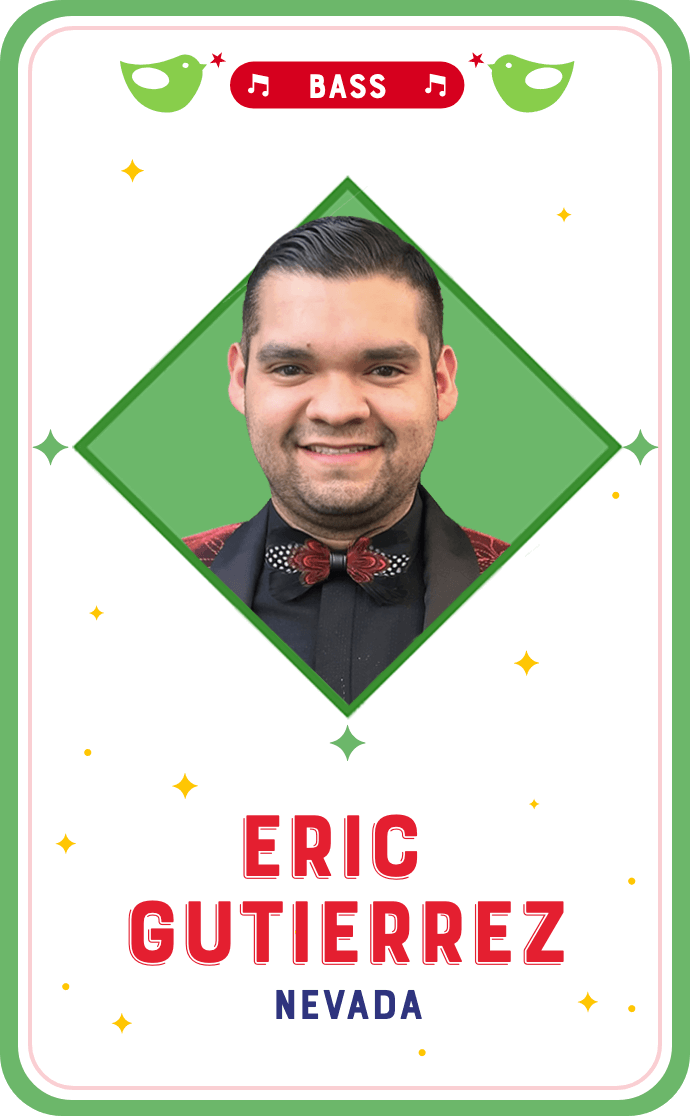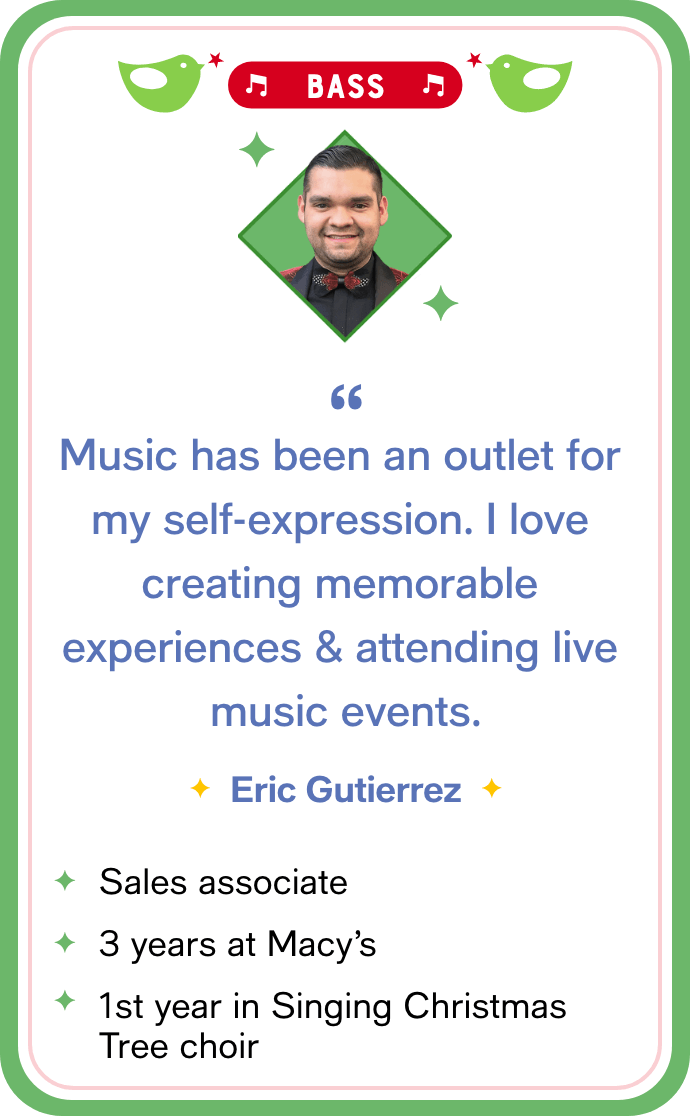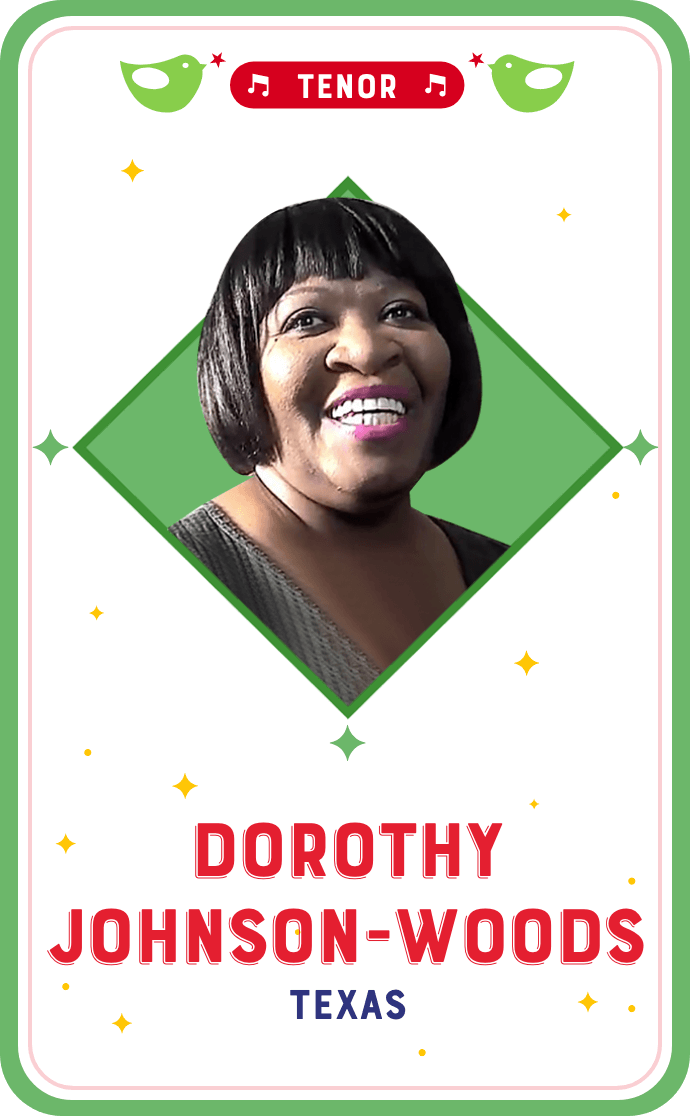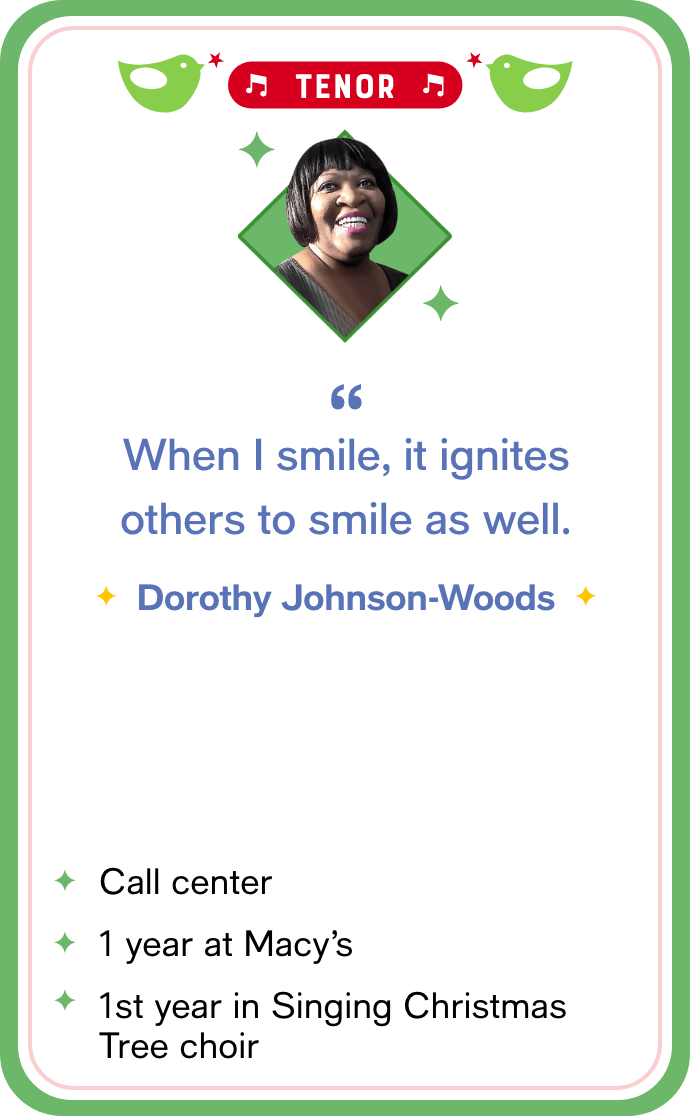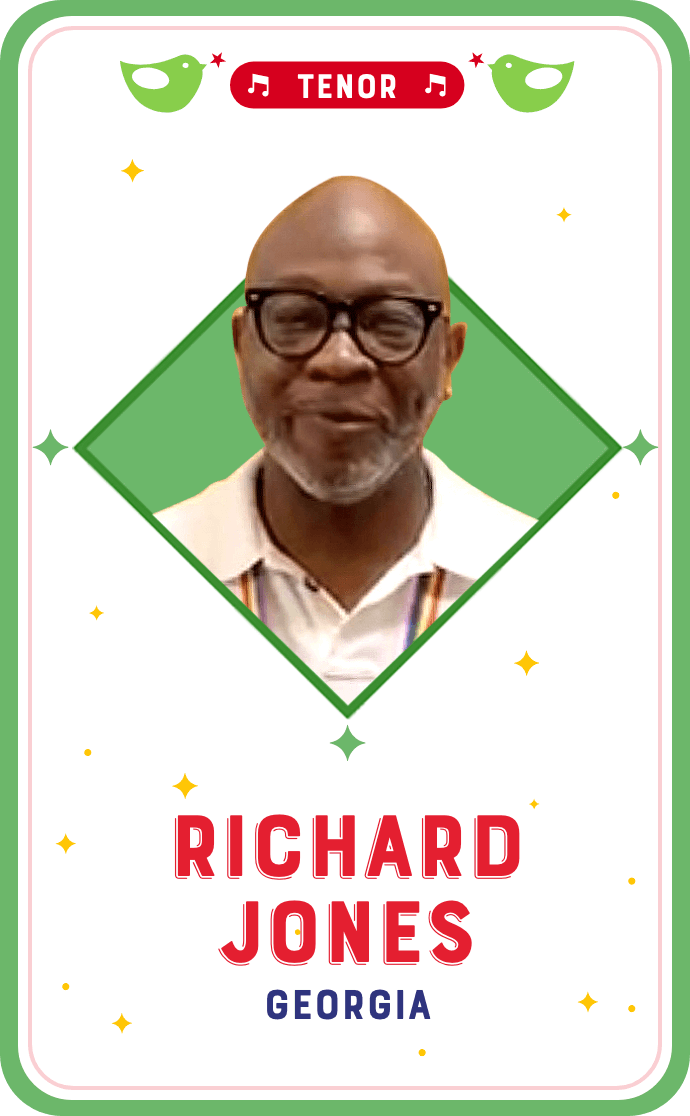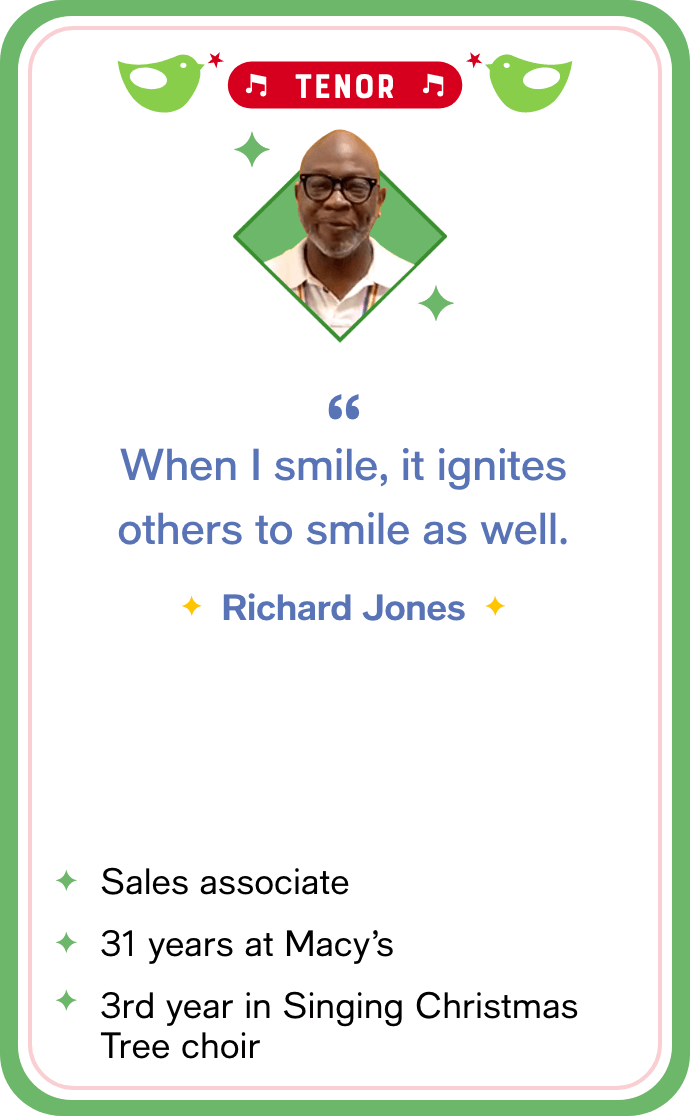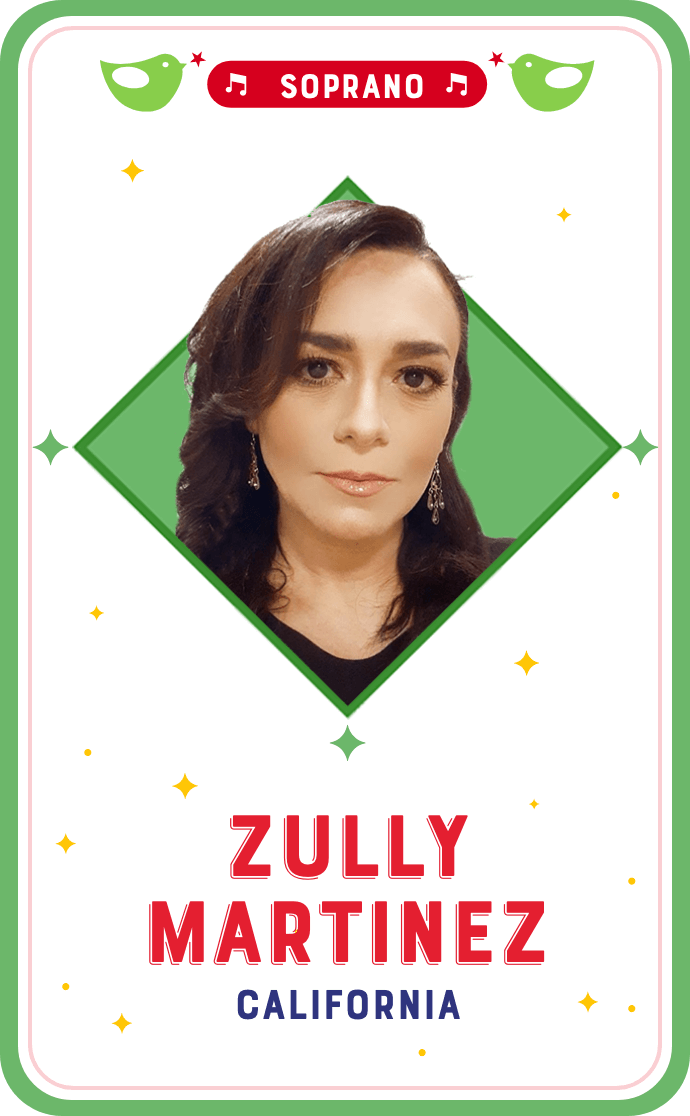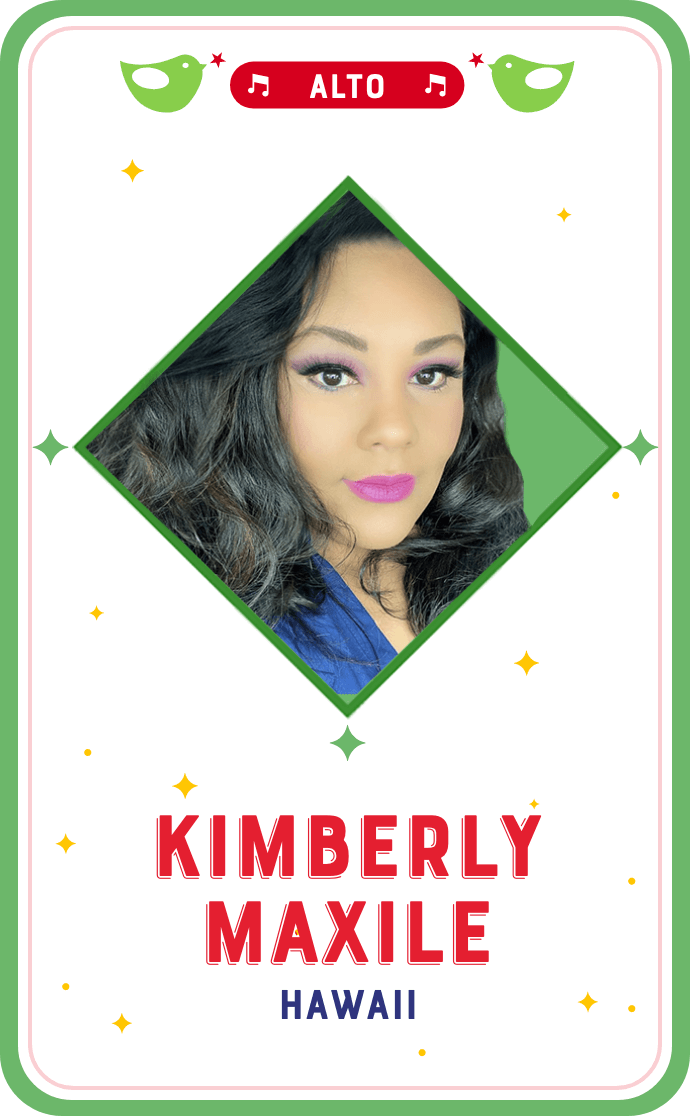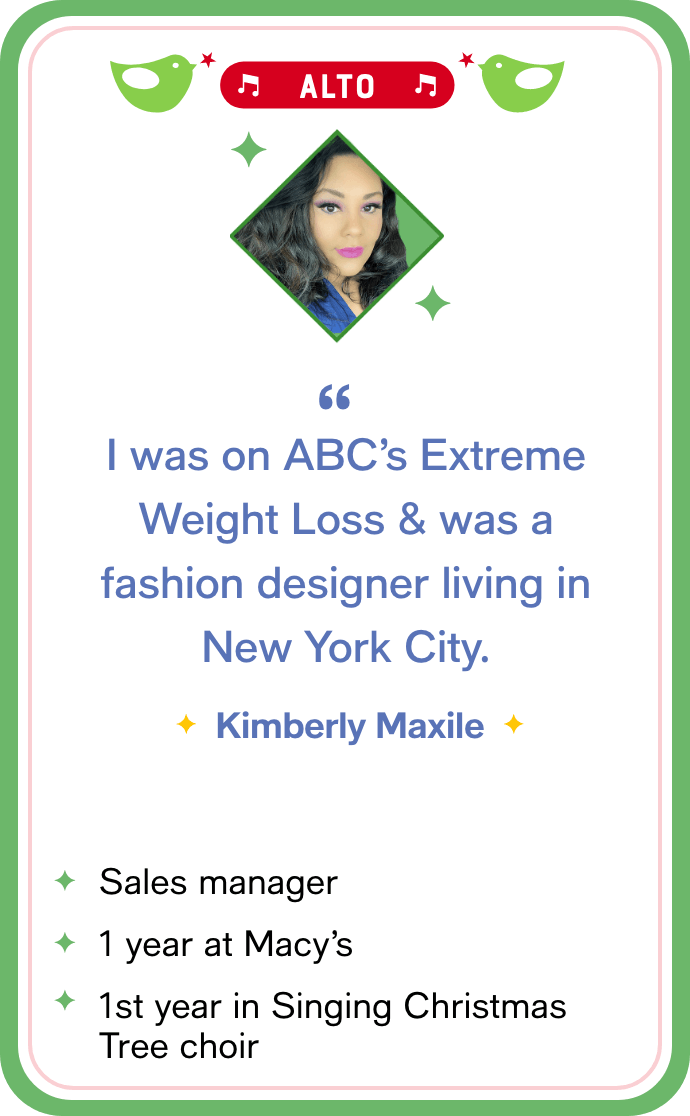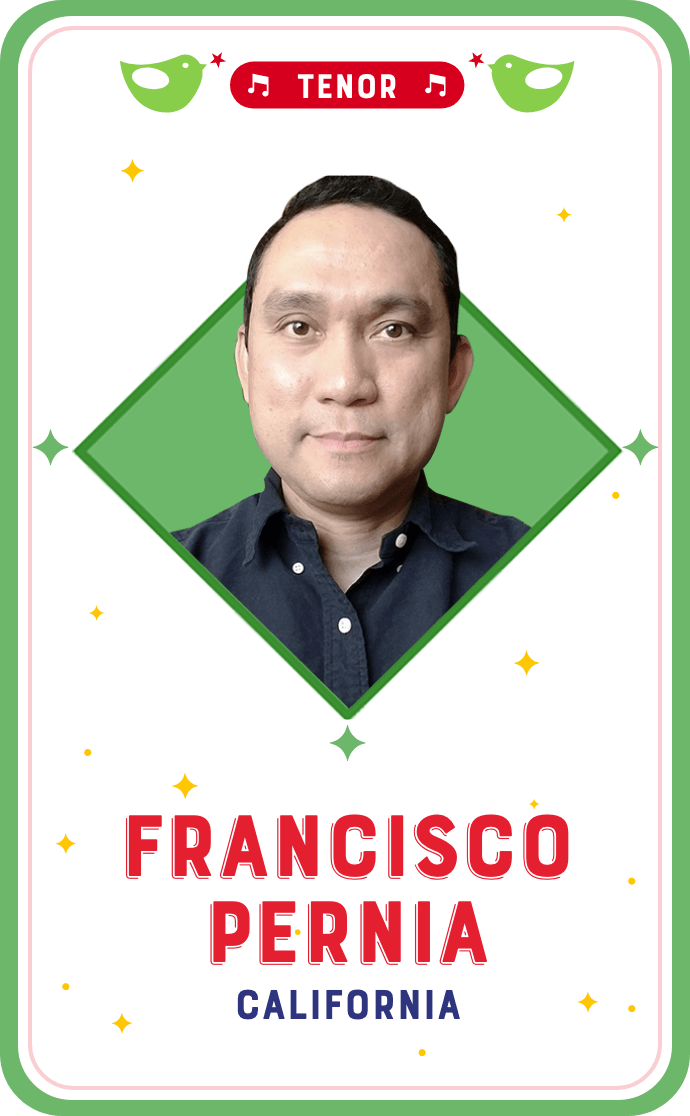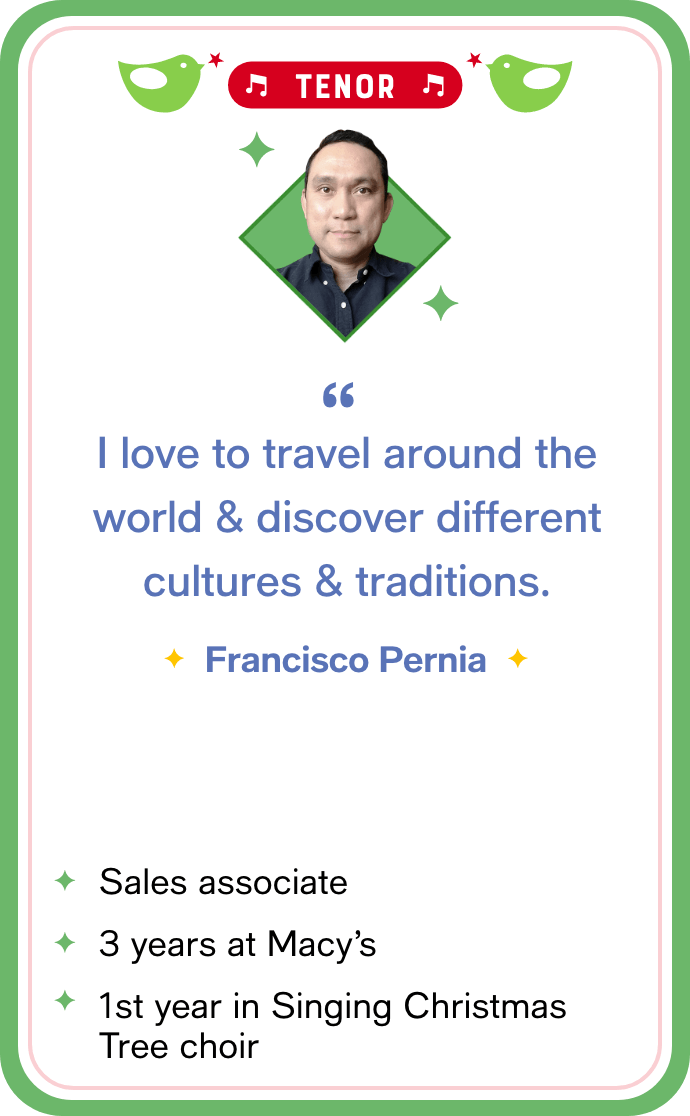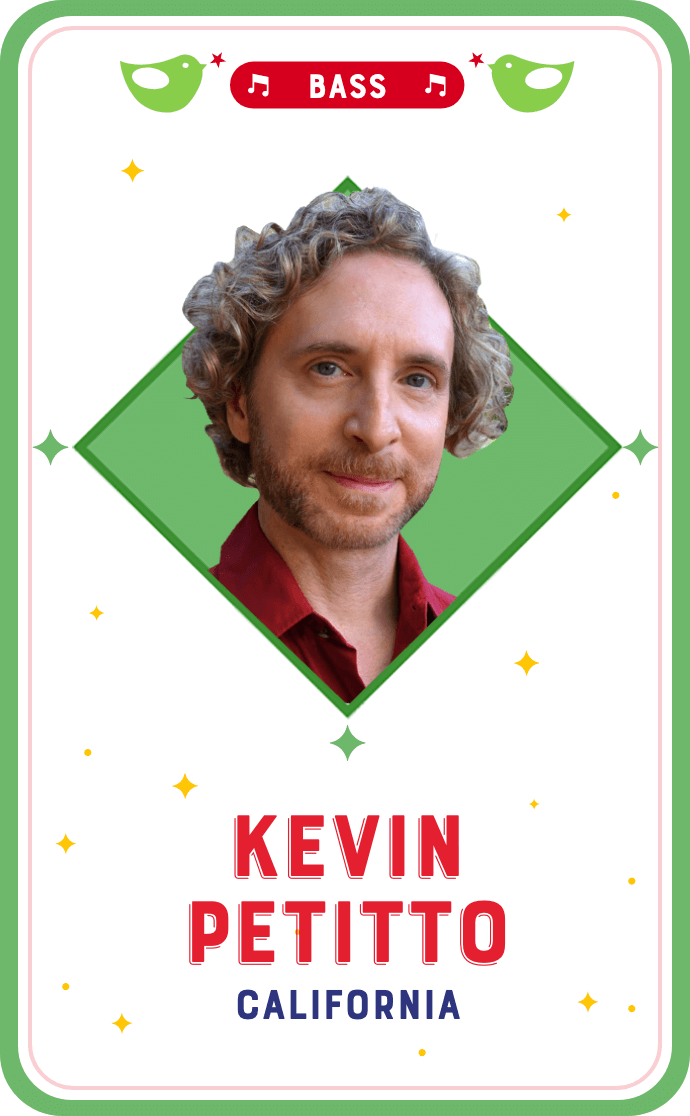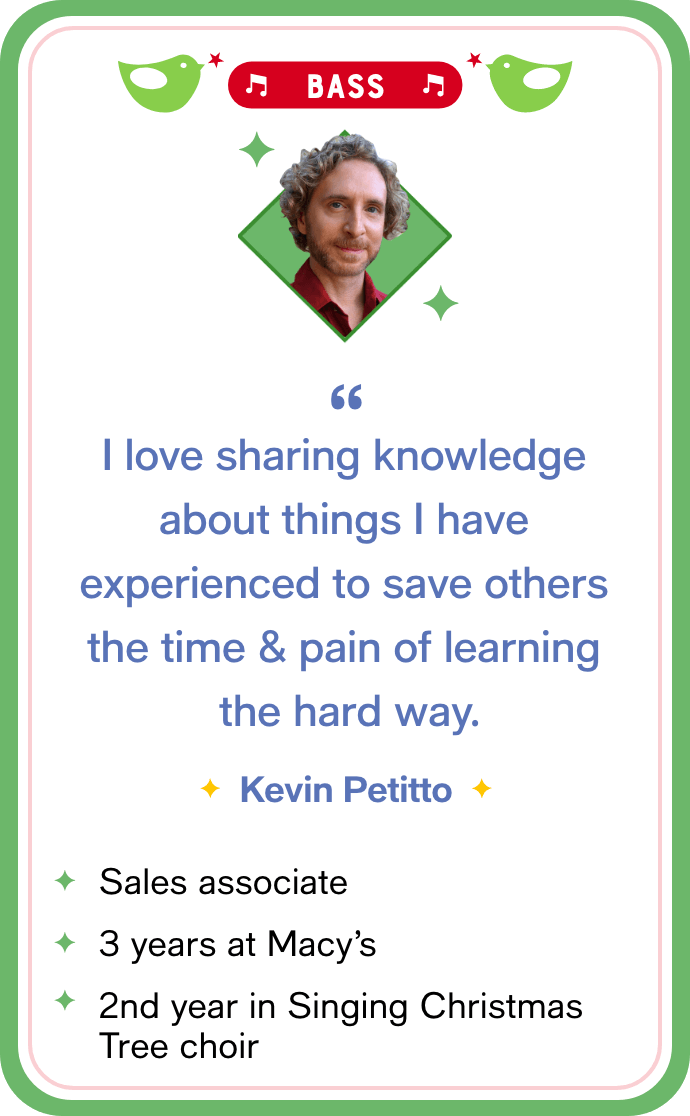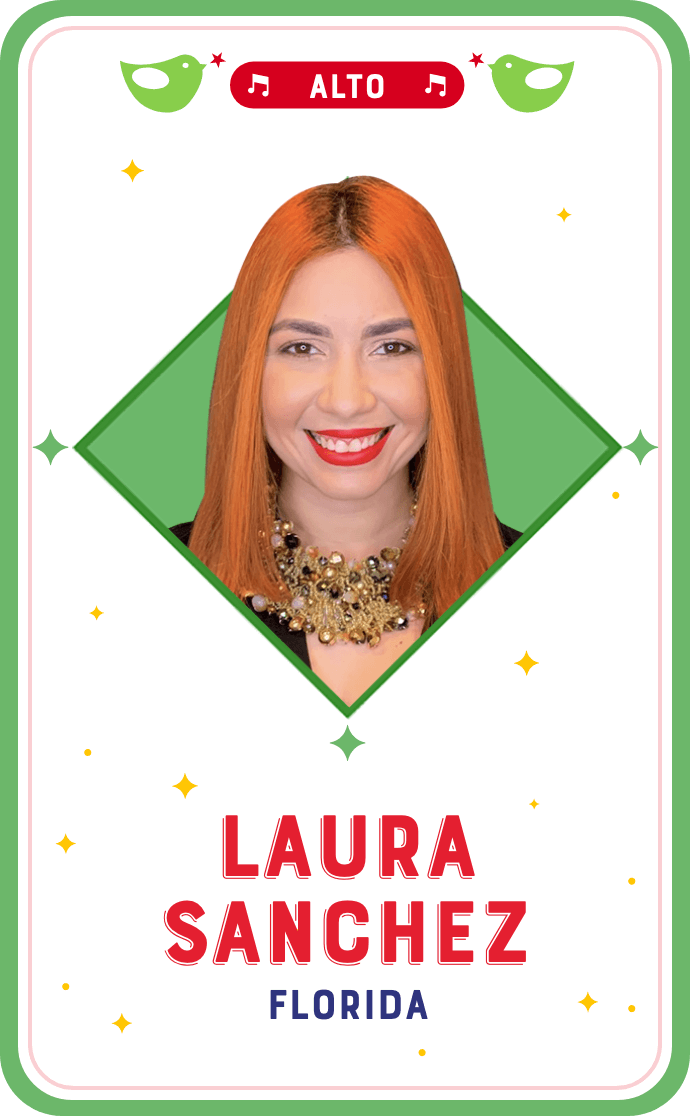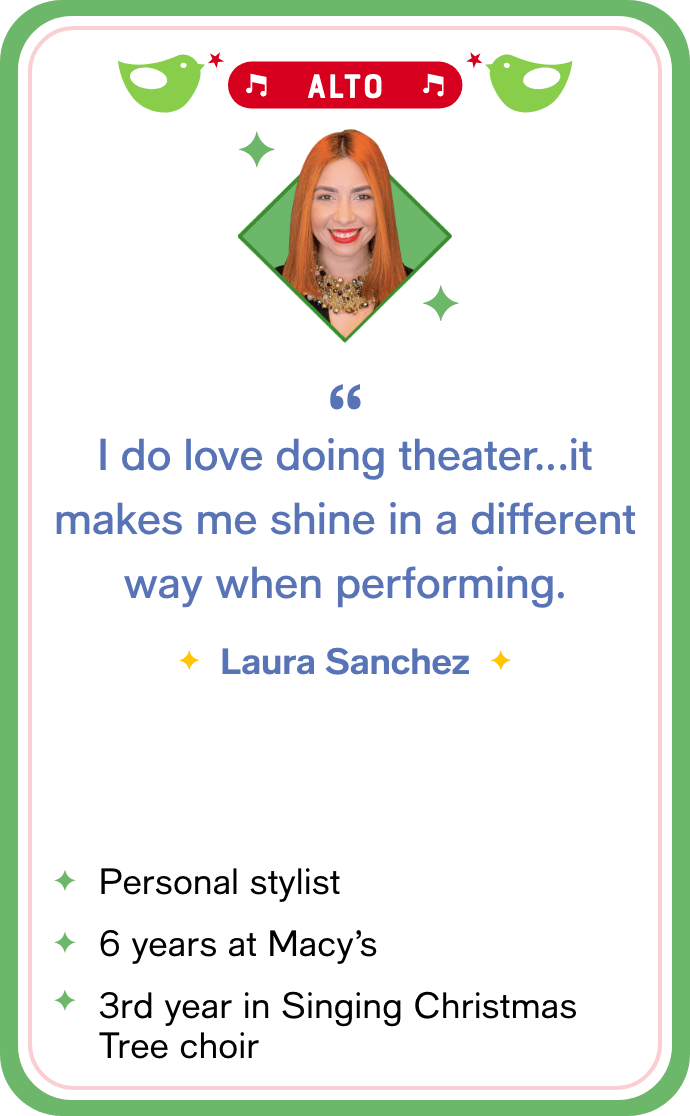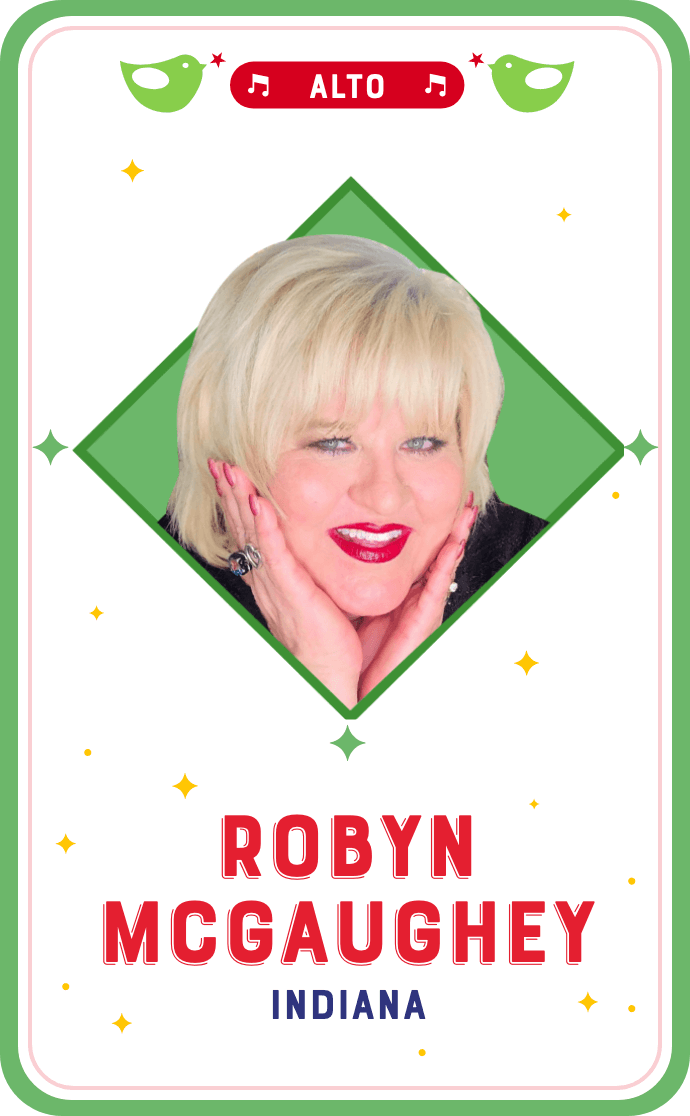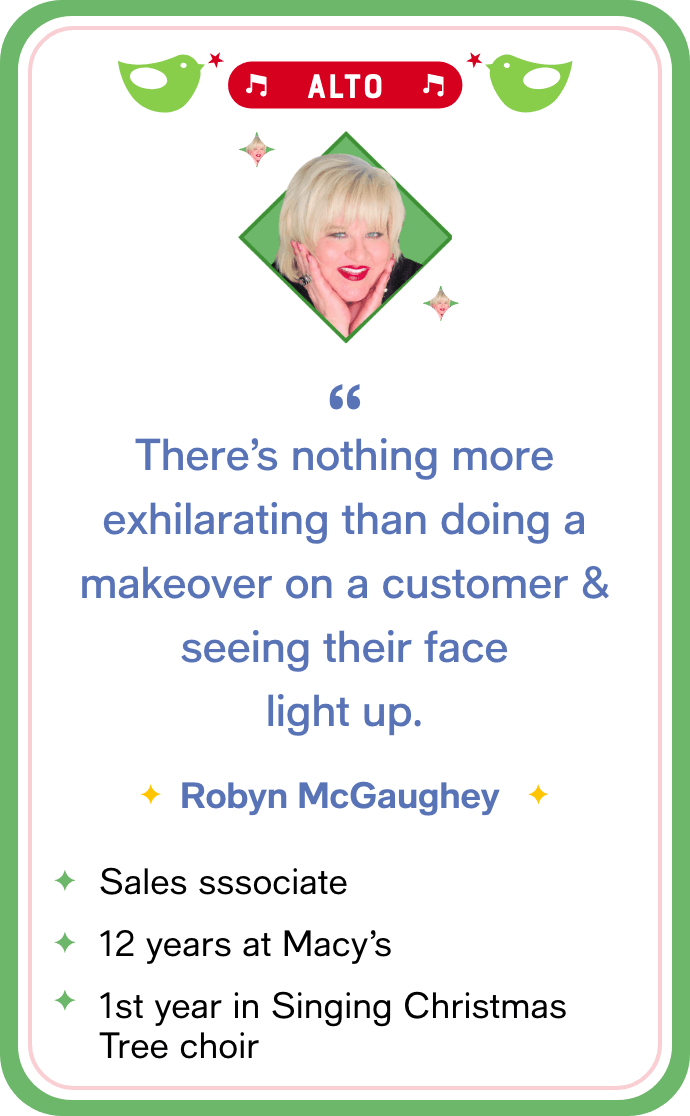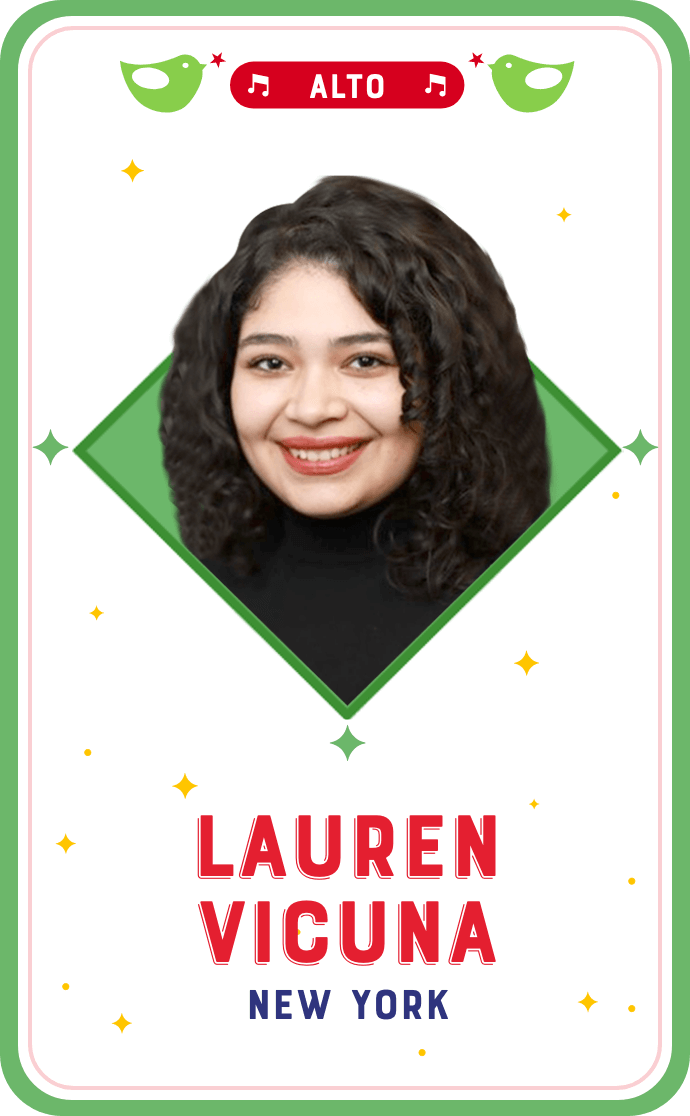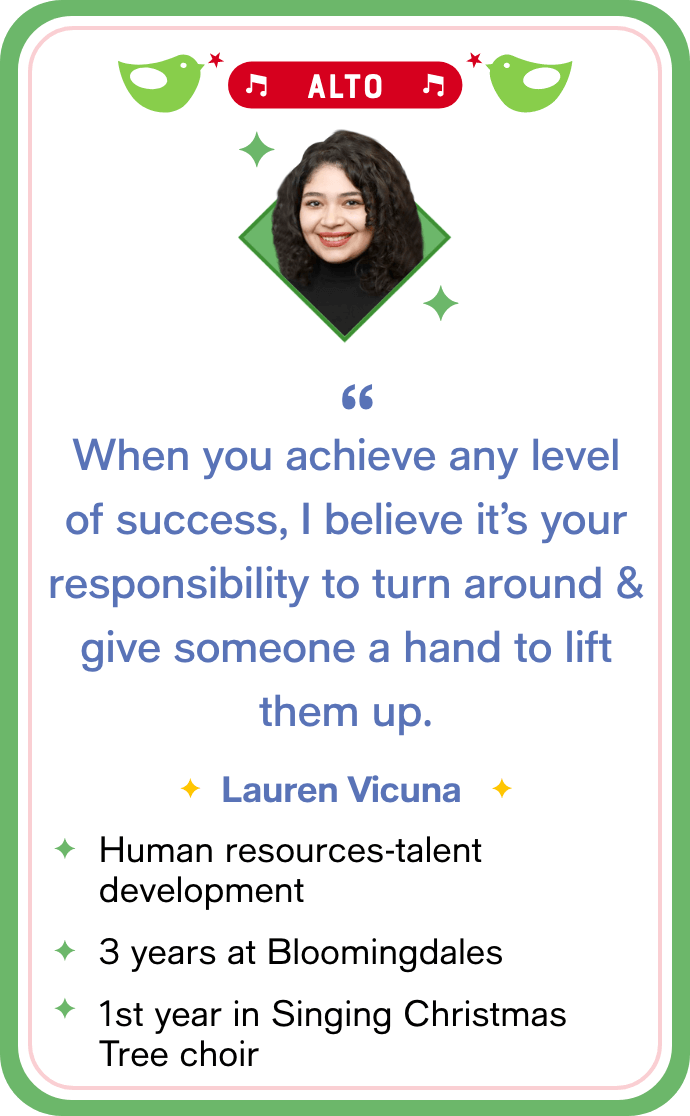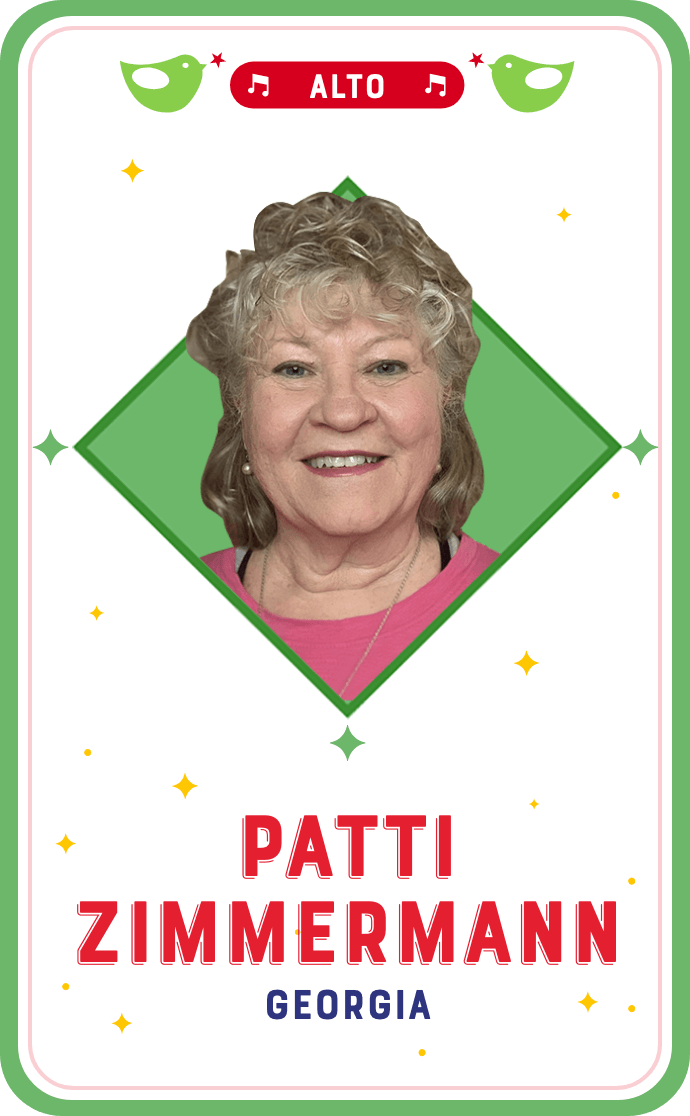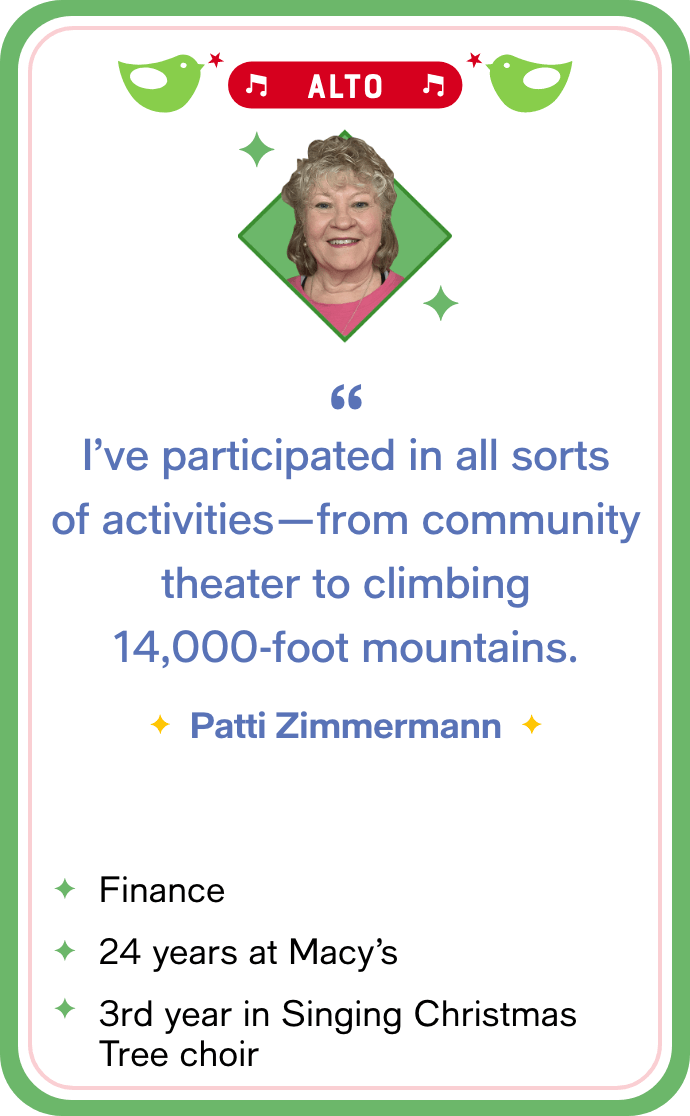 THE HISTORY
The idea of a Macy's choir is in our heritage. In the 1950s, the Macy Singers, a choral group of Macy's workers from New York City, even recorded an album. Now, for the fifth year running, we reimagined our unique choral history once again.