WHY REGISTER
AT MACY'S?
WE TAKE CARE OF
THOSE POST-WEDDING
BLUES WITH AN
EXTRA 20% OFF*
The savings continue for 6 months after you're married! We'll load a promo code in your Macy's Wallet for an EXTRA 20% OFF* most remaining items on your registry and an EXTRA 10% OFF* the big stuff (furniture, mattresses & rugs).
YOU'LL LOVE THIS
• It's not a one-time deal: use your EXTRA 20% OFF* over &
over (in store or online) for 6 months post-wedding
• Found something new you love? Add it to your registry & buy it with your EXTRA 20% OFF*
• Did we mention it's an EXTRA 20% OFF* & it's already loaded in your Macy's Wallet?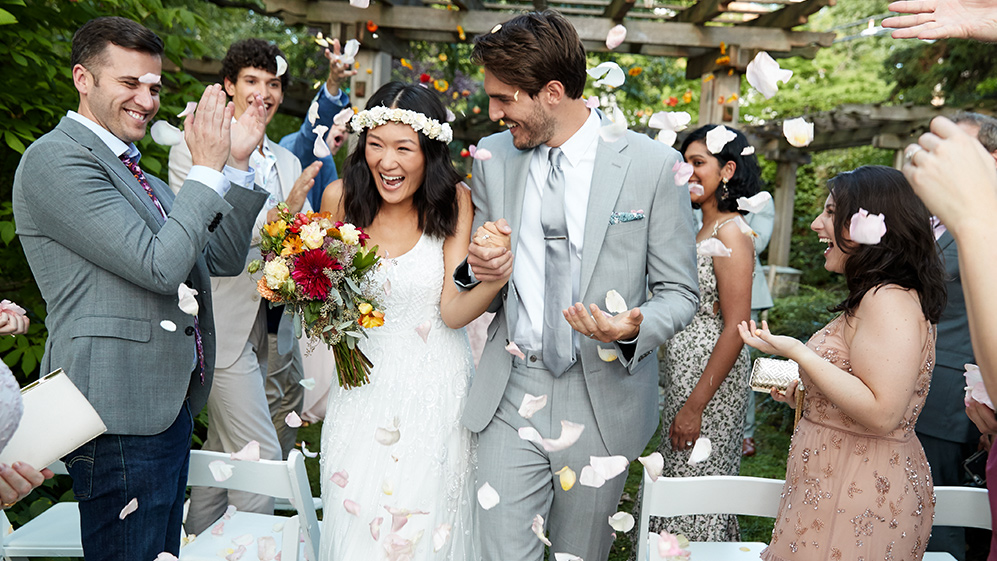 Terms and Conditions
*With Macy's Newlywed Discount Program, receive a 20% discount on gifts remaining on your registry, as well as any new items you choose to add (receive 10% on furniture, mattresses and rugs/floor coverings), for 180 days after your event, which can be redeemed in store or online at macys.com/registry. Newlywed Discount is valid for home product purchases only and may be used on regular price & sale items; exceptions apply. Newlywed Discount is not valid on Amazon, Anova, Beats by Dr. Dre, Breville, Briggs & Riley, Demeyere, Dyson, GLOBAL Cutlery, Google, Innovative Technology, JBL, KitchenAid Pro Line, Le Creuset, Lego, Lipault, Marshall, Miyabi, Nest, Phillips, Rimowa, Shun, Simplehuman, SMEG, S'well, Tempur-Pedic, Staub, Tumi, Uttermost, Victrola, Vitamix, Wolf Gourmet, Wüsthof, Zwilling J.A. Henckels Cutlery or on Last Act, Everyday Values (EDV), Specials, Super Buys, or during 10% off sales in furniture, mattresses and rugs. This offer is not transferrable and cannot be combined with any savings pass/coupon offers. No adjustments can be made on prior purchases or returned and repurchased merchandise. For more details, visit macys.com/newlyweddiscount. Newlywed Discount will appear in your Macy's Wallet if set up.