Skip the lines with
Mobile Checkout

Scan

Pay

Go
Forget about waiting in line
you can check out right in the app at these select stores:
Macy's Bellevue Square
Macy's Easton Town Center
Macy's Fashion Show
Macy's Jersey City
Macy's Mall of Georgia
Macy's North Point Mall
Macy's Short Hills
Macy's Somerset
Macy's Summerlin
Macy's Westfield Galleria at Roseville
Macy's Woodbridge
Here's how it works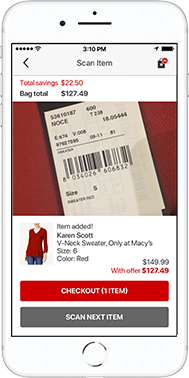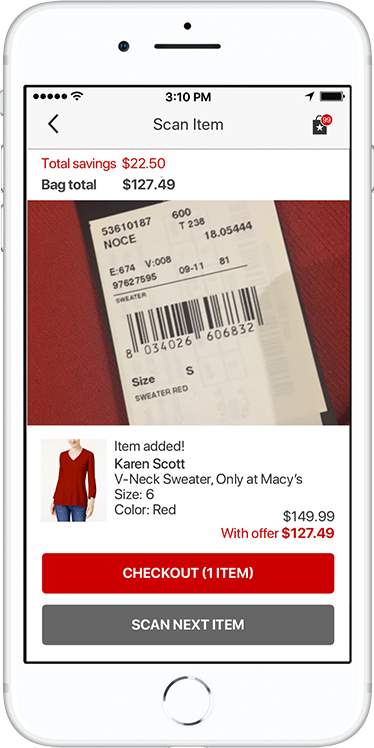 Scan
Open the Macy's app & tap the barcode icon to scan items with your phone.
---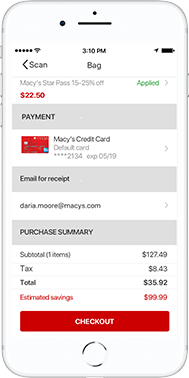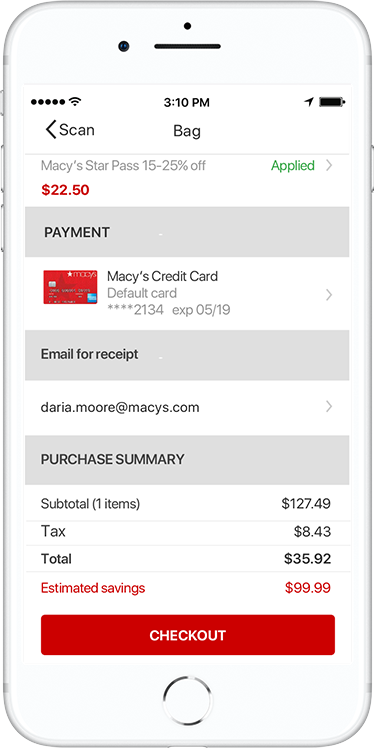 Pay in App
Purchase your items with any credit card added to your Macy's account.
---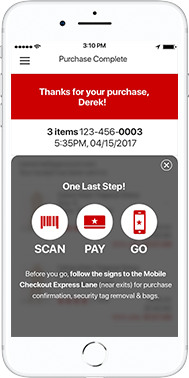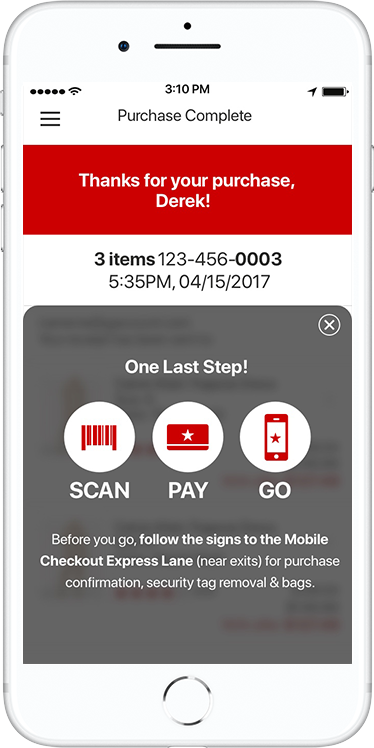 Go
Head to the Mobile Checkout counter for purchase confirmation, security tag removal & shopping bags!