CHECK OUT FASTER
WITH THE
MACY'S APP
New! Scan items in store, pay on the spot & go.
Pay right in the app
at these select stores:
Here's how it works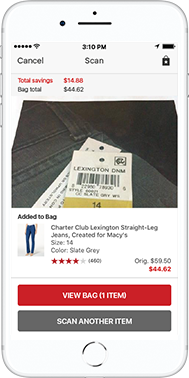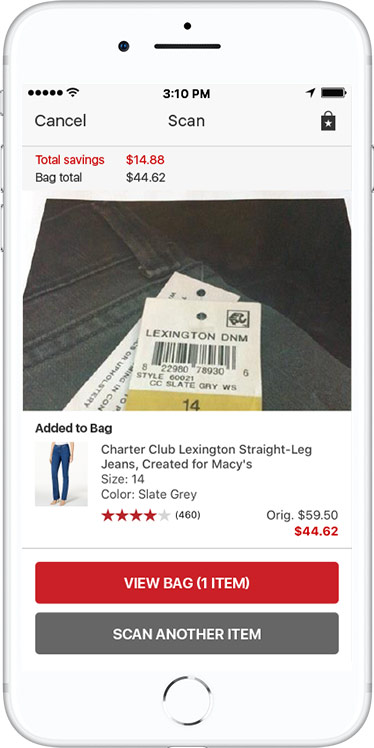 SCAN
Open the Macy's app & tap Store Mode.
Scan items as you shop.
---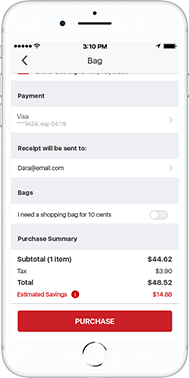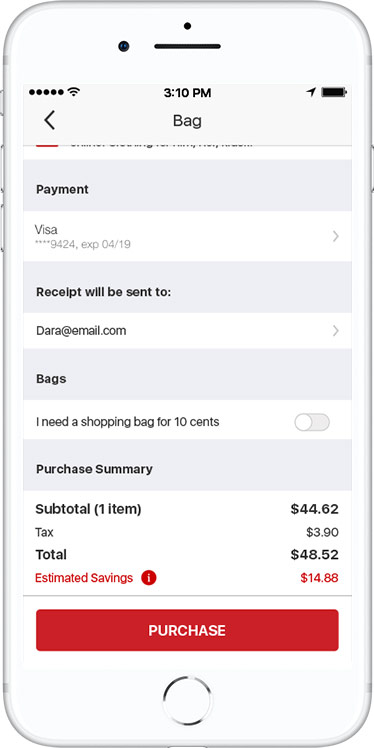 PAY
Simply pay through the app.
---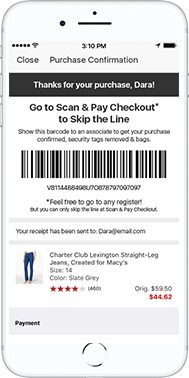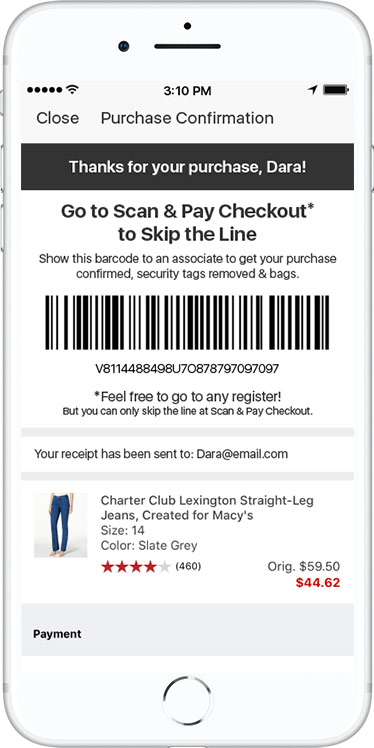 CHECK OUT
Go to Scan & Pay Checkout for security tag removal, purchase confirmation & shopping bags.