ALL ABOUT THAT BASE (LAYER)
Gone are the days of searching high and low to find a shade that closely matches your skin. We're in 2019 folks and the available shade range is bigger and better than ever before. And more is better, of course. More undertones, more finishes, more brands. Whether you like dewy or matte, sheer or full coverage, your foundation bestie is ready to be by your side. Our selection includes brands that have been rockin' the beauty game for years—Estée Lauder, Lancôme and Clinique—to game changers like Urban Decay, Tarte and Too Faced. But, don't just take our word, try it for yourself. Visit your favorite brand's counter to scoop up a free 10-day supply, on us.
SKIN FOR THE WIN
Everything starts here. Think about it: "You look radiant," "refreshed," "relaxed," "youthful" all compliments that credit your what? Skin. Sure, makeup gives a gorgeous boost, but good skin is everything. Whether you're the "I'll take on a full-fledged routine" or the "just give me a face wash" type, there's a regimen that will work wonders for you. Peels, masks, cleansers, moisturizers—we've got you covered with amazing brands filled with the good stuff to bring out that true beauty within.
GALAXY (BEAUTY) QUEST
You're looking to the future and so are the latest beauty trends. Feel the full-on intergalactic vibes with the best products taking you to the out-of-this-world gorgeous realms. We're talking highlighters, eyeshadows, primers and glosses that add that iridescent moon glow finish that's all the rage this season. How do you dew? Skin that is—opt for supple, dewy skin that's fresh and hydrated. The finishing touch to your powerful look? A smell-good spritz that's just beyond limits.
ALL ABOUT BROWS
What's the new brow situation? Say hello to arches your way. Go for natural, feathered or bold and be unapologetically you—what a concept. Go for a style that lifts and beautifully frames the face or highlights your features. Achieve the perfect look with great tools (think Tweezerman) or come into one of our locations and check in with brow gurus at Anastasia Beverly Hills and Benefit Cosmetics.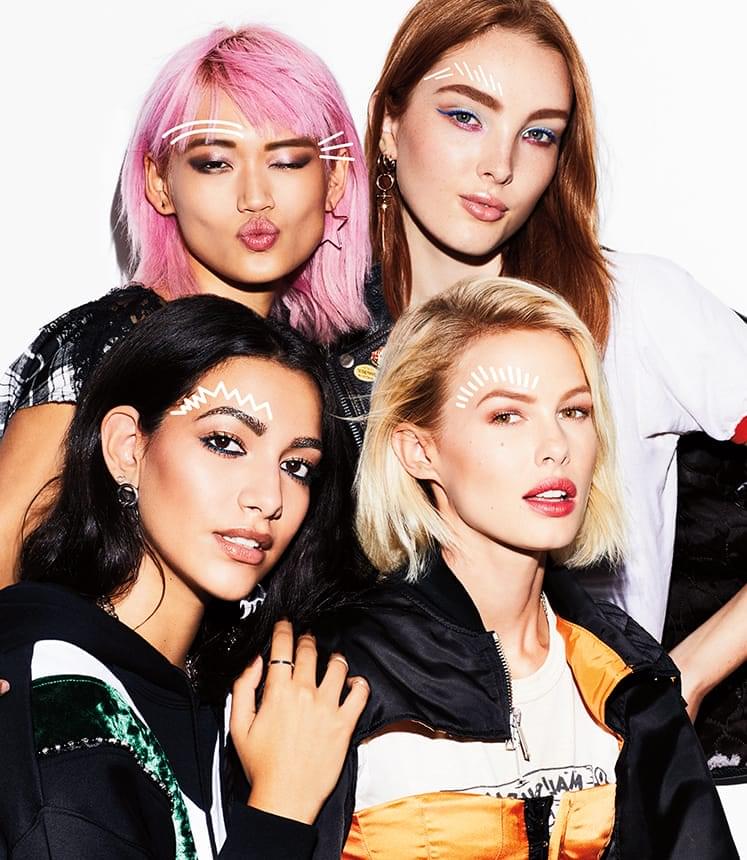 SHOP THE LOOK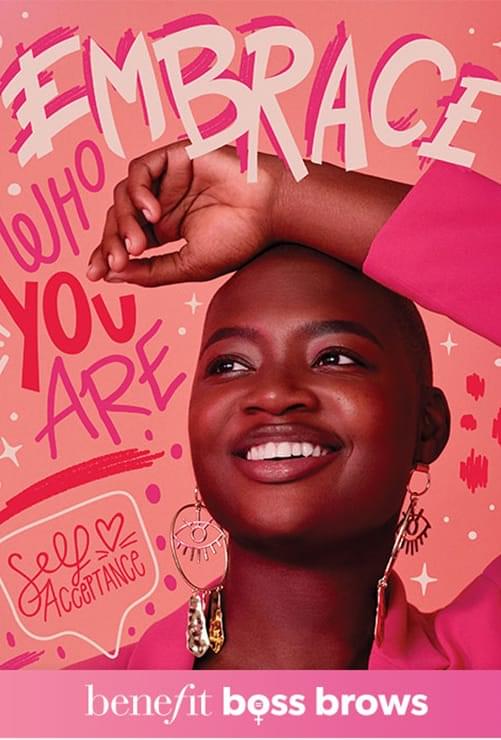 SHOP THE LOOK
SHOP THE LOOK
THERE'S ALWAYS MORE TO EXPLORE ONLINE & IN-STORE.