PURE & SIMPLE
We know spring is in full effect, so anything that reminds you of snow is a no-go. But hear us out, we've got some ah-mazing styles that will make you want to go all white everything. We're talkin' refreshing decor for the bathroom, kitchen and that spare room you've wanted to convert into a walk-in closet. Bring all the chill vibes to your home chic home.
SWEET TREATS
It's that time of year when you liven up your home décor a bit. Open your home for parties, brunches and even game night with powerful pastel shades that will dress your home with the season's vibrant vibes. From bathroom to bedroom, make sure that your guests are treated to luxe styles that not only treat them to a boomin' variety show of candy colors, but also boost their mood and make them feel right at home.

MATERIAL MATTERS
Decisions, decisions. Some are simple: coffee or tea? Others are more complex—Italy or Spain? (Aren't you the lucky one.) Count making smarter choices for eco-friendly kitchen items as one of the no-brainers. A healthy meal starts with cookware that is free of chemicals like PFOA and PTFE. Water bottles, straws and storage containers have all gone eco with reusable options made of glass and metal instead of plastic. Not only do these cut down clutter (woohoo, finally) but they also reduce waste—a big win. Macy's has the selection that will help you go green.

SLEEP RIGHT
There's just something about getting a good night's rest. You wake up refreshed and ready, even for those not-so-exciting tasks (ahem, we're looking at you, laundry). But regardless of your plans for the day, catching some zzz's shouldn't be taken for granted and neither should the awesome styles that help you doze off better.
WE'RE GOING COASTAL
Spring is just around the corner—raise your hand if you're ready to feel the warm breeze? Tranquil tones, rustic textures and an all-around serene setting are exactly what coastal cool is all about. It's not the nautical you're thinking of—it's more of a cool, relaxed vibe. You know that peaceful, optimistic feeling you get listening to the waves crash, breathing in salty beach air or watching the sunrise? When you're just kickin' back and taking it all in? Dress your home in refreshing styles that are as peaceful and easy as a stroll on the beach.
COOKIN' WITH CLASS
"Winter blues bring spring cool." Have you heard that saying? Probably not but c'mon, it should be world famous. As we exit the colder seasons and move into warmer temps, now's the time to take our spaces from "blah" to "bam." We spend so much time in the kitchen whipping up smoothies, cooking famous feasts and catching up on our day. Wake your place up with a soft pop of calm blue that's a refreshing departure from the months filled with dark, heavy neutrals. Play with monochromatic style and balance, to taste, with a mix of whites and grays.
BEDROOM. BATHROOM. BLISS.
Your home is your sanctuary. It's where we laugh with friends, lay back and tune into a good flick, catch some zzz's after a long day and decompress with at-home spa treatments. So it's only fitting that you get the best for your bedroom, bathroom and even your bar (hey, they'll always know your name). Go for relaxing tones, such as cool coastal blues, that will help you zone out and enjoy your nest. Linens, curtains and appliances all get a tonal makeover for the ultimate refreshing reset.
THERE'S NO PLACE LIKE HOME
What does America's favorite tastemaker have cookin'? As usual, the guru is mastering everything in kitchen, bedding, home and beyond. Right now, Martha Stewart Collection is feeling power pastels and infusing your home with these candy-colored hues. From periwinkle to blush, live it up with the best styles ready for a stunning spring showcase.
HOME CHIC HOME
The Hotel Collection is dressing your entire home in luxury. We're talkin' cozy bedding that hugs you through the night, plush towels to finish off that soothing bubble bath and kitchenware that was made for your next dinner party. Home just got a little more luxe.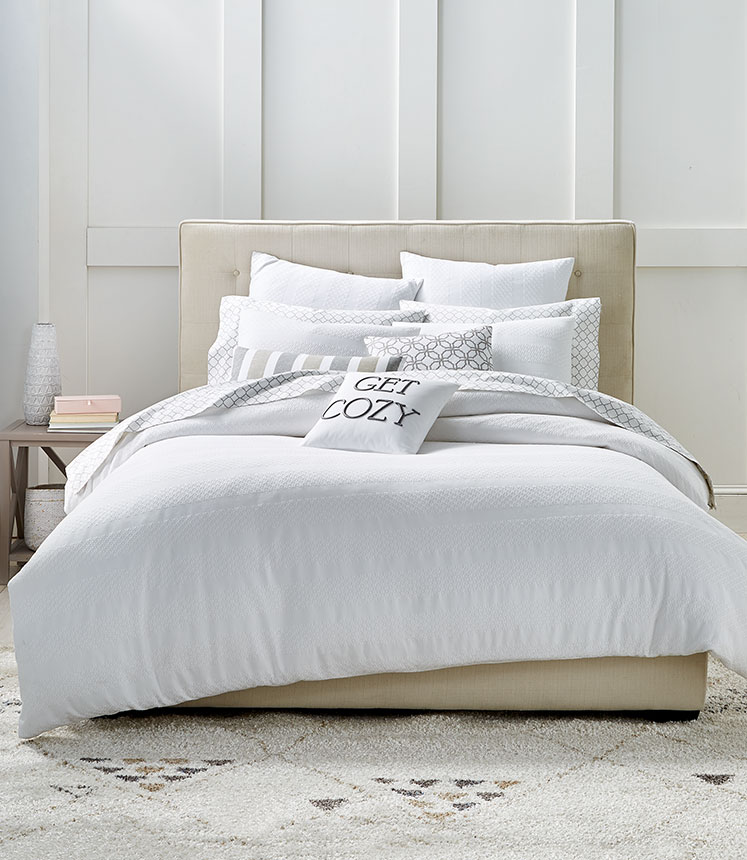 SHOP THE LOOK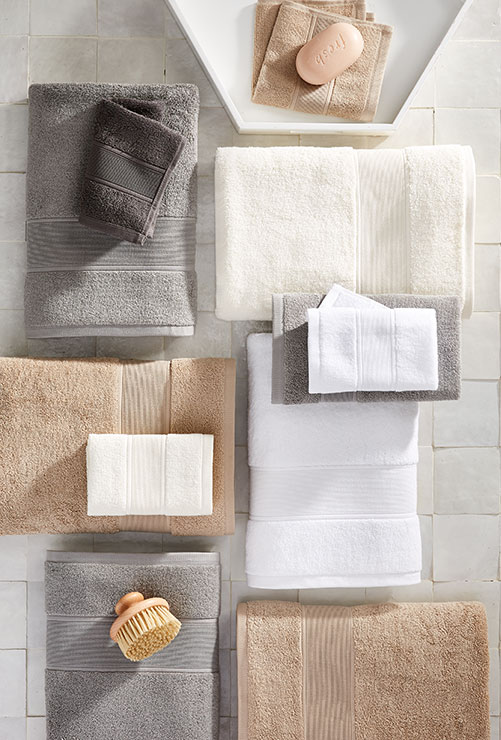 SHOP THE LOOK
SHOP THE LOOK
THERE'S ALWAYS MORE TO EXPLORE ONLINE & IN-STORE.