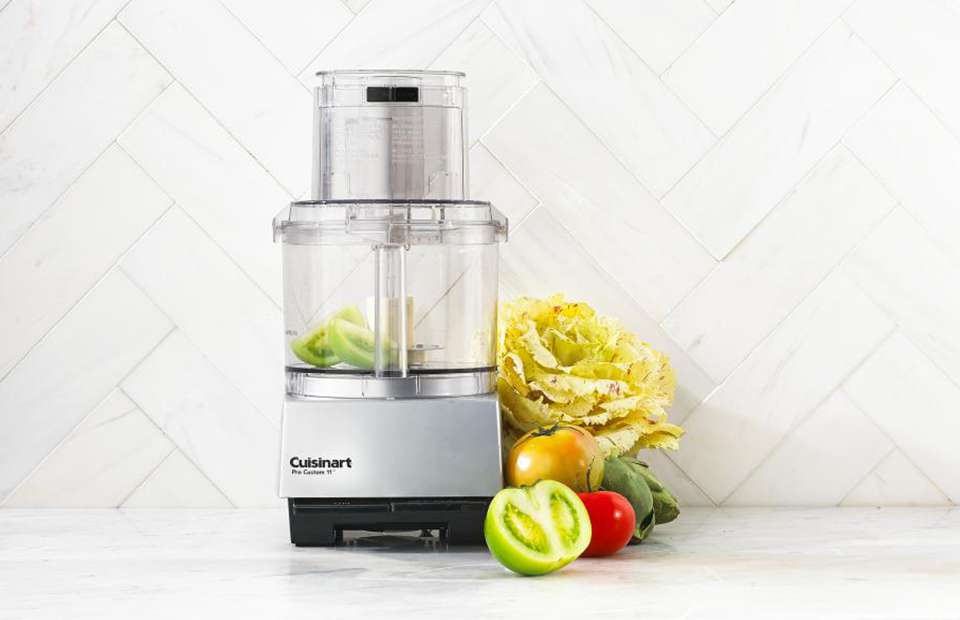 WHAT'S A FOOD PROCESSOR?
It's your slicing, dicing, chopping and mixing machine. With the food processor doing all the prep work, you'll be in and out of the kitchen in no time flat and enjoying meals made to wow!
Shop Now
CHOOSING A FOOD PROCESSOR
A go-to for every part of prep—from blending to grating to shredding to chopping—the best food processors take on tasks that often demand a lot of your time and energy. Before you buy, consider:
What are you making?
Think about meal sizes and the type of tasks you are performing. The more powerful a processor, the quicker it will work and the more precise the results will be. Remember if you are dealing with a lot of liquid ingredients, then you will need a processor with a larger capacity.
What are your favorite foods?
If your diet consists of lots of large fruits and veggies, then you'll need an extra-wide feed tube—this way you don't have to waste time cutting ingredients.
Need attachments?
Check out if the food processor comes with any discs or attachments. Extra tools and accessories can help your food processor do even more, like knead dough and grind meat.
How much room do you have?
Consider your countertop and cupboard space before you add another addition.
Safety first.
Look for a locking bowl and locking lid so that you can mix and make with peace of mind.
What speeds and settings does it have?
The more options you have, the more precise and consistent your results will be. Check for a pulse setting, which will come in handy for bursts of power and hands-on results.
Is it dishwasher safe?
Remember you'll always have to clean up, so choose a model that makes it easy to tidy up.
Full Size
With at least a 9-cup capacity, this smart assistant is ready to take on a range of tasks.
• Precision settings and smart accessories, like a dough hook, make it possible for you to give the more manual and labor-intensive tasks over to your food processor.
• Large bowl sizes let you prep family-sized helpings all in one place. You'll be amazed by what your food processor can make from appetizers to soups to juices and more.
• Whether you're grating, julienning or shredding, these accessory discs let you expertly prepare and present everything from veggies to cheese.
• Wattage gives an idea of how powerful a processor is, but other features, like blade construction and speed settings, will also contribute.
• Larger feed tubes mean you can add larger ingredients straight into the food processor.
Mini Choppers
The perfect fit for tight squeezes, this compact tool usually has a 3- to 5-cup capacity and is a great go-to for every step of prep.
• This streamlined design quickly dishes out smaller servings, like appetizers, dips and sides.
• Quick to get out, set up and use, the mini chopper is perfect for everyday kitchen tasks.
• From chopping nuts and herbs to mincing garlic to slicing veggies, the mini chopper's smaller capacity and size mean your kitchen tasks will be more specialized.
Dual Food Processor & Blender
A 2-in-1 design brings effortless convenience to your countertop and cuts down on counter clutter with two tools in one.
• With interchangeable carafes for blending and processing, this smart essential packs power and precision for everything from pureeing to crushing ice to shredding to slicing.
• With the attachments, accessories and discs of both a blender and food processor, this gadget will wow you with how much it gets done.