Smart Watch Finder
Smart
& good-
looking
From sleek to sparkly, use our
tool to compare smart watches
& help build healthier habits
W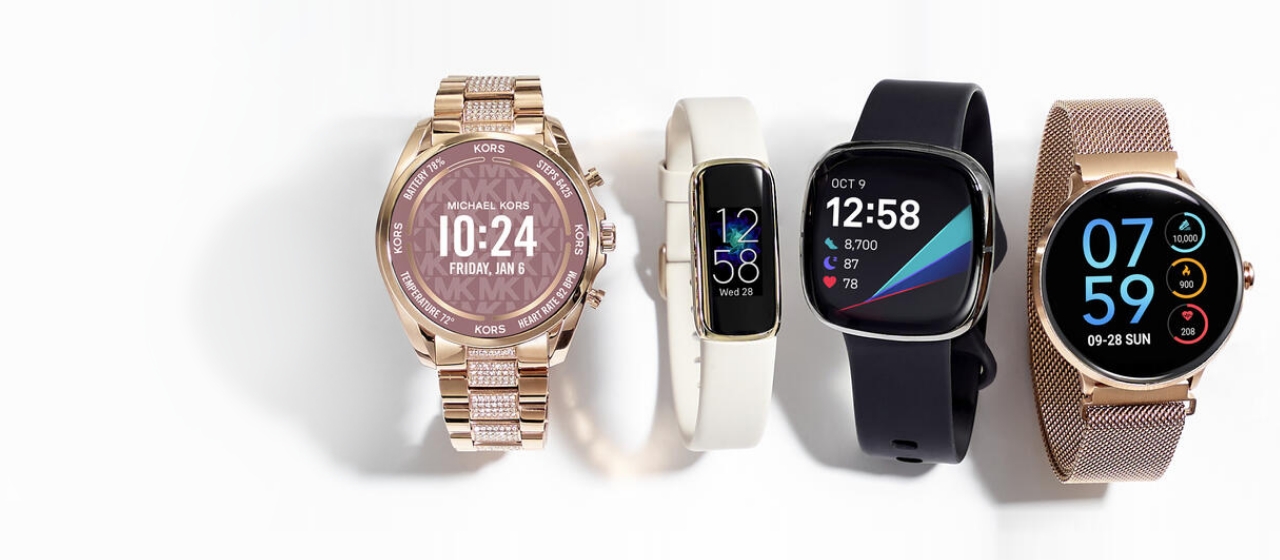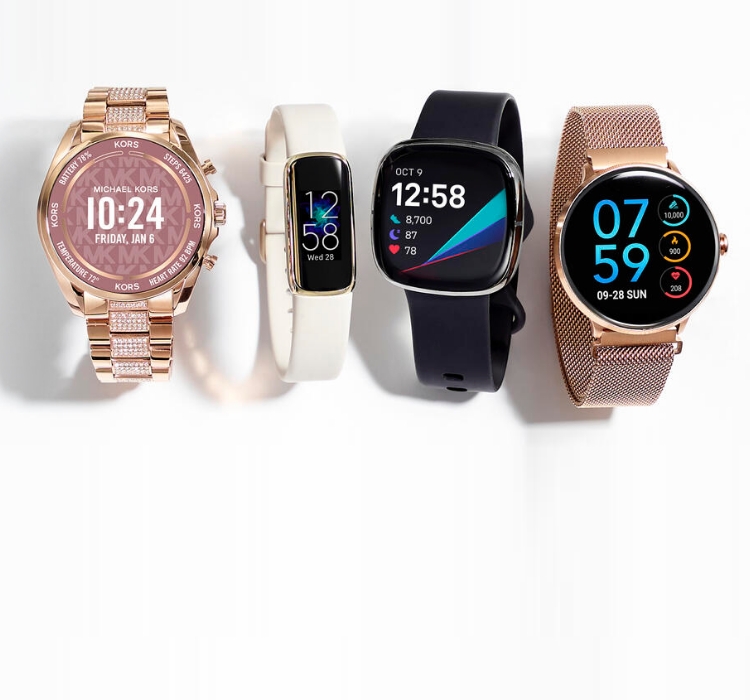 <%=body%>
Ready to treat your wrist to the best smart watch or activity tracker on the market? Macy's has all your favorite brands with cutting-edge
features and styles to suit every personality. The key to finding your ideal style is comparing your options. Let's get started!

Lesson #1: compatibility
Samsung devotees will want an Android smart watch, while Apple fans will need an iOS-compatible watch. Good news: many smart watches
from fave brands such as Michael Kors Access, Samsung, Apple and more work with both Android and Apple smartphones. Win-win!

Lesson #2: features
Get the latest tech to streamline your lifestyle and stay connected to your world. First, get your priorities straight: sleep tracker or step tracker?
Bluetooth smart watch or waterproof smart watch? Smart watch with camera or smart watch with GPS? Check out our smart watch comparison tool to help eliminate the guesswork!

Lesson #3: fitness
Steps, calories, distance…oh my! Know your numbers with a smart watch heart rate monitor that provides quick and easy readings—right on
your wrist. Whether you're working out or just working, smart watch fitness features make it easier to reach your goals.

Lesson #4: style
A watch's design elevates your personal style—from the office to exercising to nights out. Go classic with a round smart watch or a hybrid smartwatch
with clean lines and timeless elegance. Or, exude an up-to-the-minute vibe with a rectangular touch screen smart watch in a high-tech
finish. Bonus: many models offer interchangeable straps or customizable faces for work-to-weekend versatility.