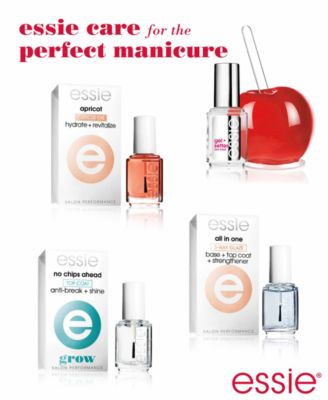 Part of a Collection
This item is part of the essie care for the perfect manicure
product details
Don't let your mani cause you despair! Just let essie's first base base coat prep your nails for polish application. The color adhesive + primer formula has all the right ingredients to provide a smooth surface and helps bond polish to the nail surface to resist chipping and protect color wear.
Product Size: 0.46-oz.
This product will be delivered by Standard Ground Shipping and is not eligible for Premium or Overnight Shipping.