Dior Homme
Eau de Toilette Aftershave Lotion, 3.4-oz
Web ID: 10498048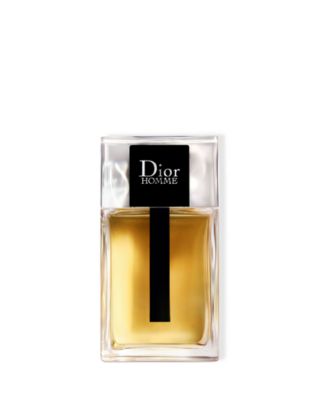 Part of a Collection
This item is part of the Dior Homme Eau de Toilette Fragrance Collection
product details
The fresh and soothing texture of the Dior Homme aftershave lotion provides the skin with an immediate sensation of comfort. Ideal for daily use, it tones and protects the skin after shaving, leaving it soft and mattified. The aftershave lotion soothes razor burn and tones the skin while prolonging the trail of Dior Homme. The shaving products are subtly scented with the woody notes of the new Dior Homme Eau de Toilette. They wrap the skin in the soft and sensual trail of Dior Homme.
The Dior Homme shaving ritual:
1. After shaving, apply the aftershave balm for moisturized and mattified skin.
2. Apply the aftershave lotion for toned and refreshed skin.
3. Spray Dior Homme Eau de Toilette on pulse points (on the wrists, behind the ears and on the neck) to intensify its trail.