Jockey
Skimmies Mid-Thigh Slip Shorts 2109
Keep it smooth with Jockey's seamless, tagless Skimmies slip shorts. Your clothes will easily glide over the No Slip, No Grip material, and they won't roll or ride up. They come in a variety of colors, so you can wear them in the summer under your favorite flirty skirts and dresses to prevent chafing or use them as a comfy and colorful slip-replacement. Either way, you'll love how sleek and comfortable they are. Style #2109
Seamless slip shorts
Lined at gusset
Nylon/spandex/elastane/cotton; gusset: cotton
Machine washable
Imported
Web ID: 1331843
---
Current selected color: White
main image of Skimmies No-Chafe Mid-Thigh Slip Short, available in extended sizes 2109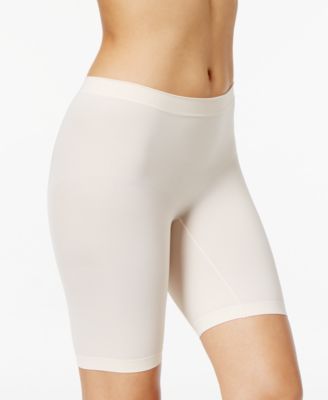 ---
Current selected color: Sheer Nude (Nude 5)
main image of Skimmies No-Chafe Mid-Thigh Slip Short, available in extended sizes 2109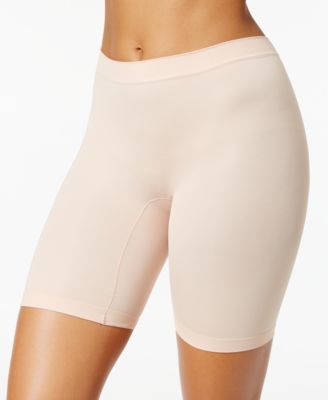 ---
Current selected color: Cream Blush (Nude 5)
Customer Reviews
What do you think?
Reviews make shopping better for everyone.
These items qualify for Free Shipping with minimum purchase! exclusions & details
Our Normal Gift Boxing is not available for these items.
Returns are accepted at any Macy's store within 90 days from purchase date. Last Act clearance items must be returned within 30 days from purchase date.
Enjoy a longer window to return most of your holiday purchases. See our Extended Holiday Return Policy to see if this item qualifies.